Hi all,
I just purchased a GSF1250SA 2008 with 26,000kms on the clock. I have been riding a GSX650F until now, but had an accident recently due to wet weather and another motorcycle pulling out in front of me. Decided it was time to get something with ABS. Bike is in pretty good condition, has a few scratches etc and a little bit of rust on the frame above the pillion pegs which I will need to remedy. Also has a few scratches on the left engine case due to a drop. Current plans are to move my hot grips over from my old bike, along with hand guards (Vstrom ones). Also ordered an exhaust from Dan Moto, the stock exhaust is massive and way too quiet.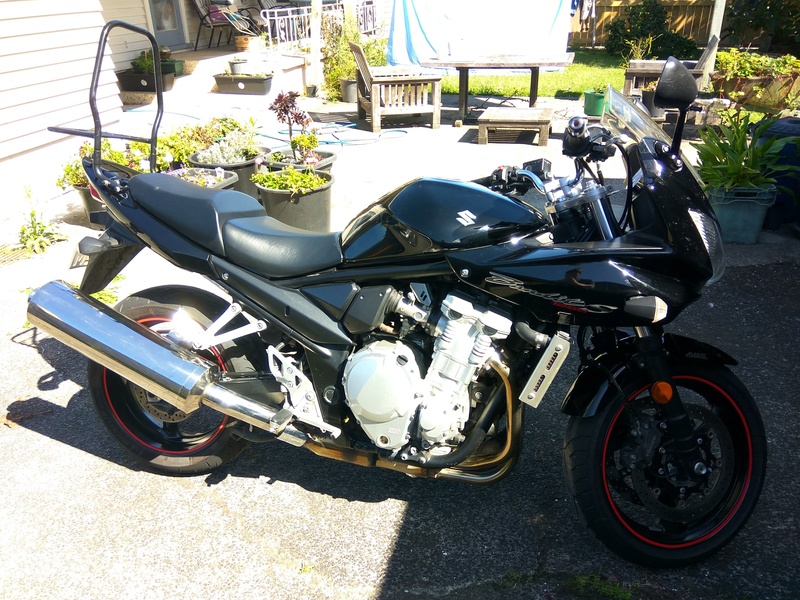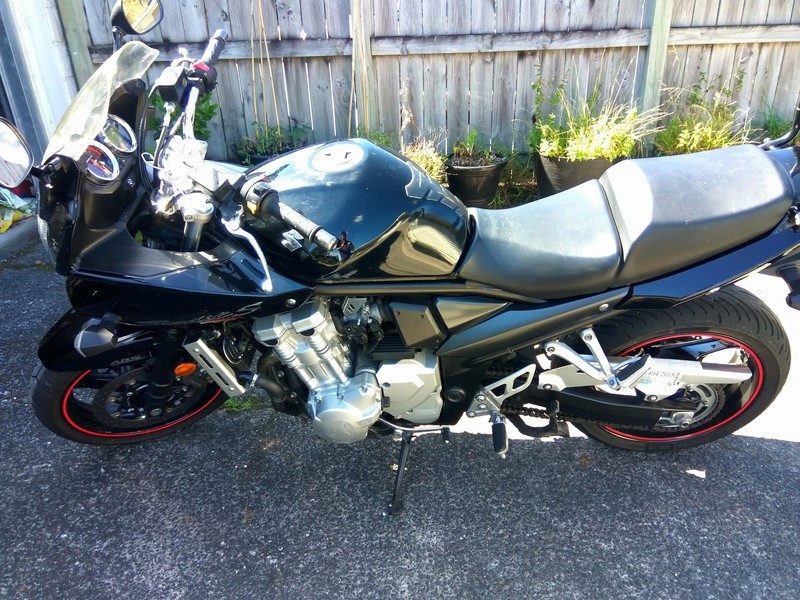 Posts

: 11


Join date

: 2018-03-31



Welcome to the forum Lokhor ..........pretty low KM .

_________________
Four wheels move the body. Two wheels move the soul.










Posts

: 7377


Join date

: 2011-08-19


Age

: 66


Location

: Morphett Vale Sth. Aust.



@paul

wrote:Welcome to the forum Lokhor ..........pretty low KM .
very low km for the age, welcome aboard!!



Posts

: 3413


Join date

: 2012-01-20


Age

: 54


Location

: Between the City and Beach, Adelaide



Welcome from another Kiwi!



Posts

: 399


Join date

: 2012-06-02



Welcome Lokhor, saw you over on Netriders.  

Tons of stuff on here, almost anything you can think of for your Bandit has probably been covered in these pages, just use the SEARCH engine up on the top right, but if you can't find it a short note on here will get you a reply pretty quickly.

Cheers
_________________
Hacks - more smiles per mile  

Red 2007 GSF-1250S with SRK Premier Sidecar



Posts

: 1692


Join date

: 2010-04-10


Age

: 62


Location

: Hillwood, Tasmania



Welcome mate, the missus and I have just returned from n NZ South Island holiday. 




Posts

: 3871


Join date

: 2010-08-03


Age

: 60


Location

: Bega, NSW



Welcome to the forum mate

_________________
2011 GSX1250FA in Candy Indy Blue
2018 BMW R1200RS Exclusive



Posts

: 4130


Join date

: 2011-10-19


Age

: 55


Location

: Carrum Downs, Victoria




---
Permissions in this forum:
You
cannot
reply to topics in this forum