A while ago Kewig showed us that Vstrom hand guards fitted the GSF/GSX 1250 but you had to buy bits from the 1000 and the 650 to make it fit, whilst i liked the look i was a lazy bugger and never got around to get them.
I also looked at the Barkbusters cloth ones, but i found them to be less pleasing to the eye, ( yes i know yours look great on your bike but on mine they looked shit ok).
So wondering around Canberra Motorcycles i noticed that the new VStrom 1000 had guards fitted. So after some further inspection and a $125 later, a trip home, 15 minute fit time Wahla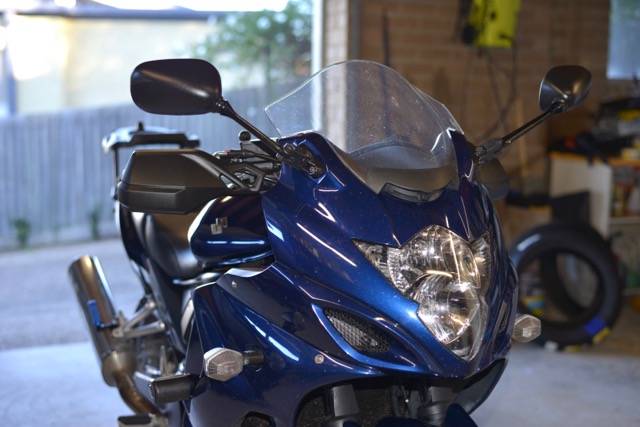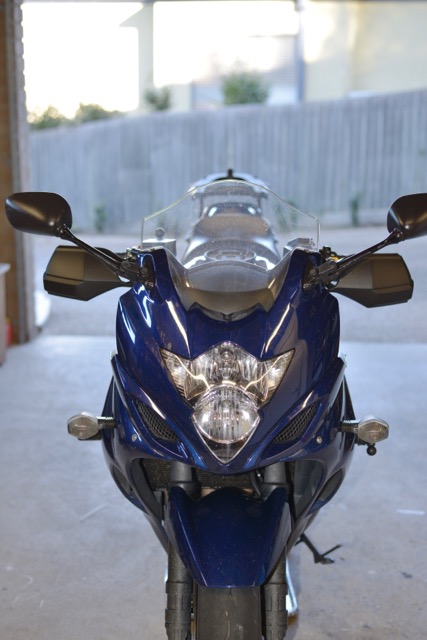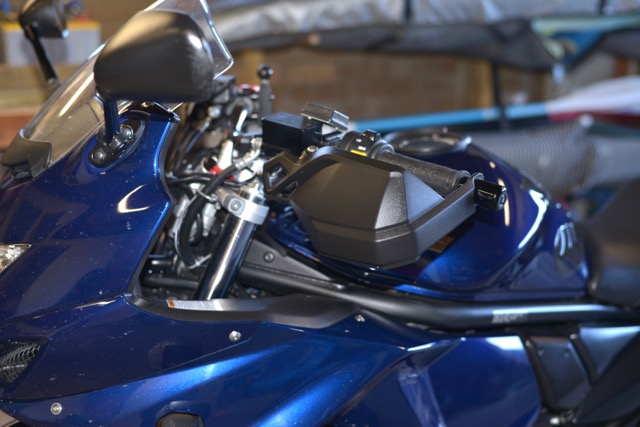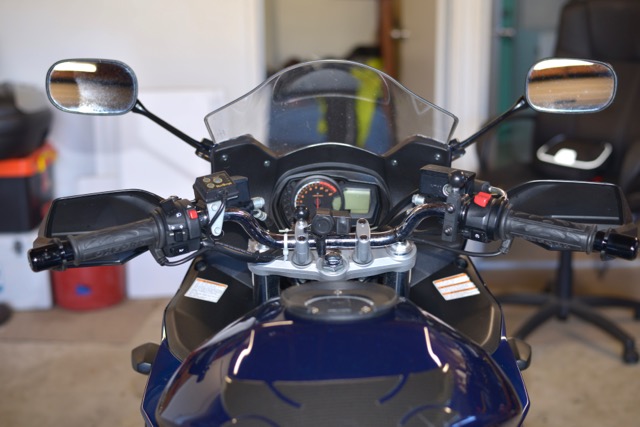 Now a close mate of mine #tag seriously questioned my sexuality !  Yes i may not have come out but my pinkies are very warm and that what counts, i am also thinking my gloves will stay drier and and the bike is more aerodynamic so i shouldn't need to put it on the Dyno
So one Suzuki Vstrom Hand Guard kit $125 15 minutes to fit and i highly recommend them if you are a Tourer or commuter
Last edited by Jimcoleman on Sat 30 Jul 2016, 7:16 pm; edited 1 time in total

_________________
Blue GSX1250FA



Posts

: 1179


Join date

: 2011-08-03


Age

: 50


Location

: Merimbula , NSW



And they don't look too bad at all. 




Posts

: 3867


Join date

: 2010-08-03


Age

: 60


Location

: Bega, NSW



Well done. Good compromise for winter riding for sure. Thanks for sharing your advice with the rest if us.



Posts

: 2519


Join date

: 2010-09-27


Age

: 41


Location

: Allanson WA



I like it ............great idea for the winter commute

_________________
Four wheels move the body. Two wheels move the soul.










Posts

: 7365


Join date

: 2011-08-19


Age

: 66


Location

: Morphett Vale Sth. Aust.






Posts

: 399


Join date

: 2012-06-02



@Ewok1958

wrote:And they don't look too bad at all. 
shut up you!! I was about to give him grief over the "look" 

Honestly, they look better than I would have ever expected bark busters to look like on a GSX, nice job JC



Posts

: 3403


Join date

: 2012-01-20


Age

: 54


Location

: Between the City and Beach, Adelaide



Any change you could tell me which 1000 and which 650 bits I will need if I want to go down this path?



Posts

: 30


Join date

: 2017-07-23



Just buy the current 1000 kit which is about $130 fits straight up in 10 minutes

_________________
Blue GSX1250FA



Posts

: 1179


Join date

: 2011-08-03


Age

: 50


Location

: Merimbula , NSW






Posts

: 30


Join date

: 2017-07-23




---
Permissions in this forum:
You
cannot
reply to topics in this forum