Not much of a ride to report just a short loop to the West of Lake Macquarie to give our learner some practice.
https://goo.gl/maps/UFAzH
However I know how you guys like bike photos and there were a couple of interesting ones.
Howard who owns the Indian has a brace of them and his wife was riding the Guzzi.
The Indian has some interesting the components, the Guinness catch can and Honda Civic pistons.
Must be hard to get parts for a 1941 model.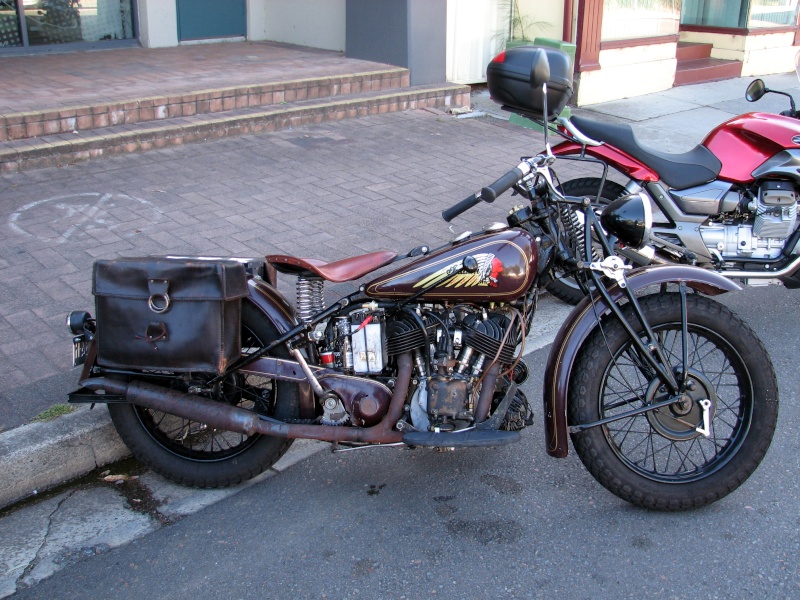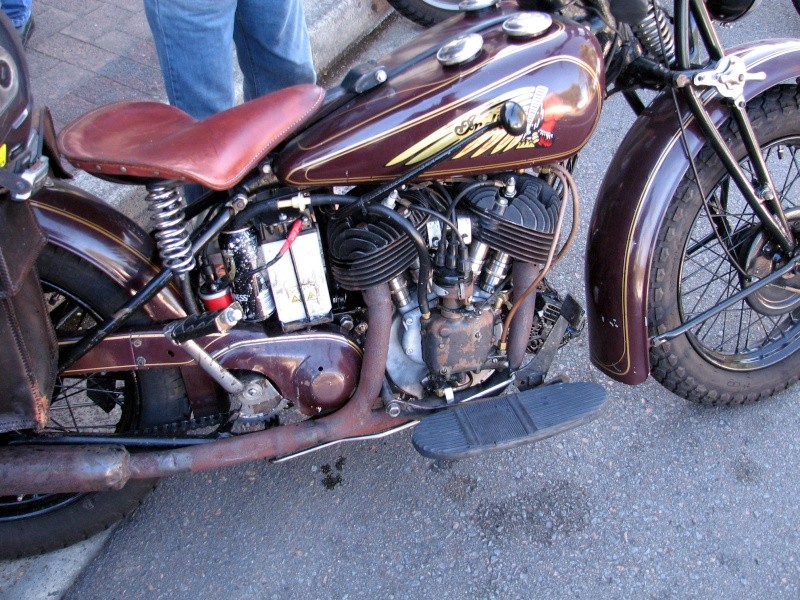 And another one of those Hondas, believe it or not this one is learner legal.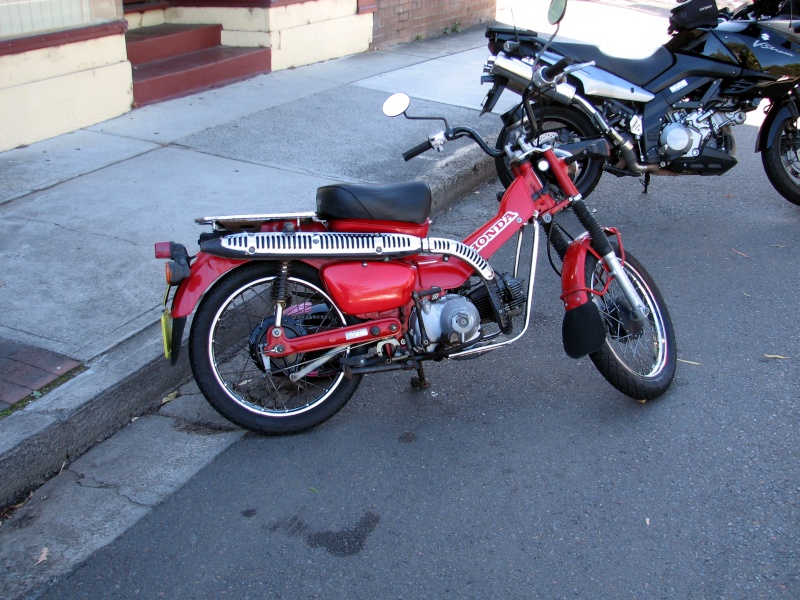 _________________
Cheers Peter
'96 1200s Bandit
2007 DL1000 V Strom



Posts

: 2212


Join date

: 2009-08-20


Age

: 60


Location

: Newcastle



Nice pix Peter. Indians have had a resurgence haven't they?  It's like owners are proud to show them off again. I live the engines in the new ones. The styling doesn't grab me but there is something about them. 
The bike i learned to ride on on the farm was a CT90 so there's nothing wrong with a postie bike

_________________
My posts reflect my personal  experience or opinion. You don't have to agree with me.
~ Chris ~
~ 0466 Ask ~
~ My Photography Blog Page ~
~ My YouTube Channel ~
~ Suzuki Bandits Australia Facebook Page ~
~ Half hr from the hills. Two minutes from the coast ~
~
My Bikes
~
 VFR1200F
 - How Fast Do You Want To Tour?MV Brutale 800 - Triple Treat
Admin




Posts

: 6331


Join date

: 2009-08-26


Age

: 54


Location

: Sale Area Vic



Nice pics. 


Your "Indian" mate might already know about this bloke.....

http://www.parkerindian.com.au
_________________
_________________________________________________
SOLD....
2010 Suzuki Bandit 1250s - Love the colour ......matches my eyes!
Mods included...
Home made rad guard
IXIL muffler
Pro-oiler
stebel nautilus compact horn
Xenon 55w 4300k HID (low beam only)
Ventura Rack
Did have Bandit Mania "Chin" spoiler (belly pan) RIP... 

Barkbuster Storm hand guards
Removed rubber dampers from tool kit area - Gus' idea



Posts

: 586


Join date

: 2011-07-11


Age

: 48


Location

: Greensborough, Victoria



Nice pics ...............doesn't his Guinness get a little warm kept there next to the motor , or is he using it as lubrication ?  


_________________
Four wheels move the body. Two wheels move the soul.










Posts

: 7377


Join date

: 2011-08-19


Age

: 66


Location

: Morphett Vale Sth. Aust.



Nice Pics Peter, I do like the inclusion of the map, make it much easier to understand where you went

_________________
2011 GSX1250FA in Candy Indy Blue
2018 BMW R1200RS Exclusive



Posts

: 4130


Join date

: 2011-10-19


Age

: 55


Location

: Carrum Downs, Victoria




---
Permissions in this forum:
You
cannot
reply to topics in this forum