Seem to be a few new people here with the fully faired variant. I have been riding 30 years most recently a gs450l - throwaway commuter bike, and a few Honda CBX750f the first of which I bought 28 years ago. I have always like the simplicity of a half-fairing bike with an in-line 4. One the could survive being dropped and not destroy heaps of plastic. I watched friends of mine on early GSX-Rs riding around with missing pieces for years. I still have three CBXs in the garage, two that run quite well for their age. The plastic still intact. Not worth selling, plan to make one good one and reregister.....Eventually. So when I went looking for a new bike, I looked at the bandits.. For several years this was the chosen bike. Then, I decided that I am old (50) and slow and might actually keep a bike upright these days. - I road the Great Ocean Road the other day and mostly kept close to the speed limits, mostly. Shit the bandits can accelerate! So me now being a Ulysses club candidate, the 'FA' became a possibility. So here I am, ready to spend the next 30 years riding bandits or their sucessors.

A couple of question for the forum:

First, why don't the water cooled variants have a temperature gauge. Do people fit them? If so, is there a favoured kit for these bikes? Is it worth doing?

Second: my bike has an aftermarket Yoshi muffler. And it 'pops' under deceleration. I have been reading up on the issue on this forum and the net in general. I know that it is unlikely to damage the bike in the long term. But is a power commander and dyno tune a good choice.

I am the sort of person that likes to get a bike setup - over a couple of year - then leaves it alone. Power tuning isnt the goal, just a good balance of unlocking potential and keeping it looking and sounding fairly standard. If I wrote off the bike, I'd buy another exactly the same and move any accesories over. The popping, whilst car drivers go 'WTF' which is a good thing, bugs me and I am worried about being a cop magnet... Thoughts? Paul, Inverleigh, Victoria



Posts

: 1


Join date

: 2018-08-25



Welcome to the forum " EP ".  I still run the factory muffler , because I like the quiet , but if you type popping or pair or pair removal  into the search box under the home page top banner it may be of some help to you .( its just the excess fuel being ignited in the exhaust which the OEM muffler quietens down ) Temp gauge , or lack there-of doesn't seem to be an issue ..............there is a warning light if it gets too hot , but I suppose you could fit an aftermarket one if it worries you . I am reminded of a story where some Kawasaki owners were worried about the high temp. their bikes ran at .................apparently the remedy Kawasaki used had nothing to do with the cooling system , but a lot to do with the temp gauge replacement 

 .
                                                                                                            signed ......." Not so evil " Paul 


_________________
Four wheels move the body. Two wheels move the soul.










Posts

: 7313


Join date

: 2011-08-19


Age

: 66


Location

: Morphett Vale Sth. Aust.



Welcome EP.

You shouldn't have too much trouble with the FA, it's got a bigger radiator to the earlier model, much better water expansion system, and two fans.  You can fit a temp gauge, its a bit of stuffing around, an alternative is to rig up a dash light to the fan, so when it kicks in you can see.  The only problem with the water system is if you get air in changing the fluids, its a bit of a trick to bleed it properly.  There have been one or two radiator caps give up the ghost on older models, could be worth grabbing a new one as they are quiet cheap but not something you'll find at the corner servo on a Sunday afternoon up in the Oxley Ranges.

As non-evil Paul mentioned do a search on "PAIR removal", you don't need the full kits either, it can be done with a couple of ball bearings and a spare Saturday afternoon.

Shinny side up and we might catch you on a ride in the future - check out the Tassie trip planned for November.

Barry
_________________
Hacks - more smiles per mile  

Red 2007 GSF-1250S with SRK Premier Sidecar



Posts

: 1692


Join date

: 2010-04-10


Age

: 61


Location

: Hillwood, Tasmania



Welcome aboard Evil Paul. Yep, a PAIR block-off (as opposed to removal) will cure your decel popping and, as Barry said, can be done quite simply. Fitting something like a Power Commander if the bike has only had a can change would be an overkill, unless you're OCD about such things. Overheating seems to be a very rare occurrence with Bandits/GSX-1250s although Mad Max had a recent episode on a trip across the Nullabor.
Just a question about the can though - some Yoshi pipes (such as the R77) come with an insert/baffle (sometimes referred to a a dB killer) and these are often not fitted. Did you get the insert with your bike? If not, you might like to hunt one down and try that before doing anything else.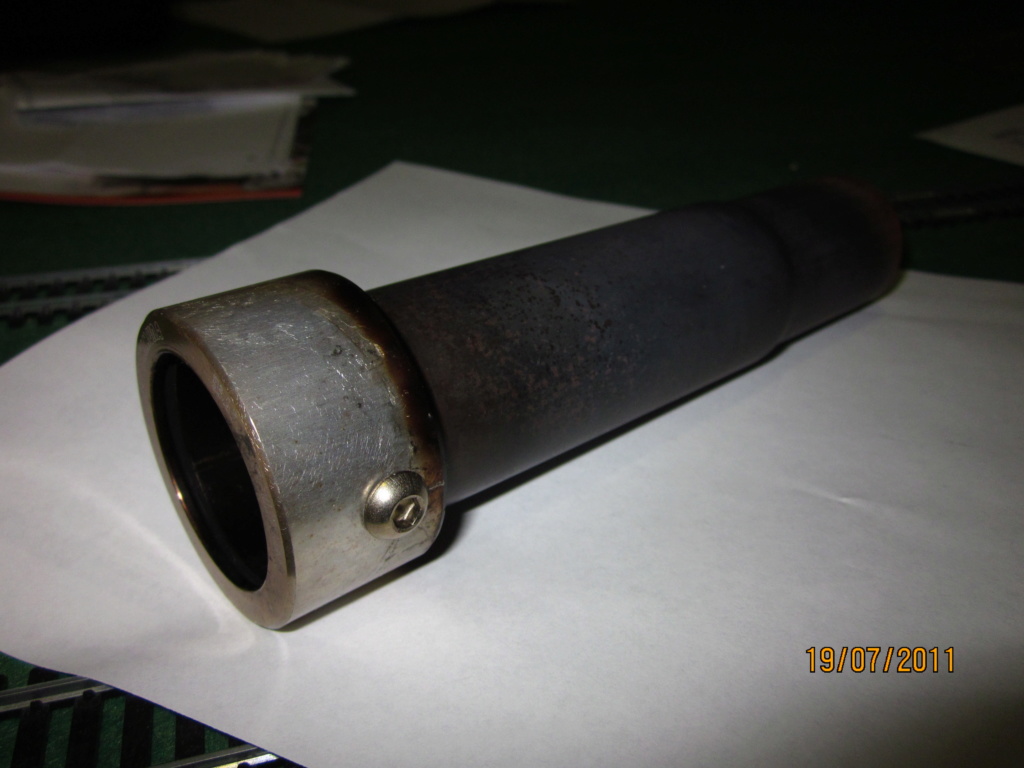 Posts

: 3852


Join date

: 2010-08-03


Age

: 60


Location

: Bega, NSW




---
Permissions in this forum:
You
cannot
reply to topics in this forum