I was a bit bored this afternoon so I thought I would share a little bit of knowledge in regards to mounting a action cam to your bike.
There is a couple of things to remember when mounting a camera on you bike, to get a stable shot you need a stable platform and a motorcycle at even 80ks an hour is not what I would call a stable platform.  
5 years of mucking about in this area has taught me a few thing but the most important thing is the quality of the mount and the location of the camera.  
In order to keep peoples interest the angle has to be a interesting one so a helmet and or off the handle bar looking out through the screen is ok but certainly doesn't set my world on fire.  Whilst I use them but only use them when I can mix it with other angles.  
I have 2 Gopro"s and 2 Contour Roams,  the Gopro's give me better footage but are fiddly, battery life is ok and they are quite delicate out of their cases , as I have killed a couple and at $600 each you don't want that to happen to often.  The Contours are my favourite and for anyone who wants a cheap camera @ $199 that gives awesome footage give great battery life, very easy to use you cannot go wrong with a Roam 3.  
Other camera's that are worth a look are the Drift Ghost series, Replay XD, Ion, Panasonic and Sony. Even #tag lashed out with $149 and bought a AEE65 its big arsed, in built battery but for the money gives pretty good vision but is a bit fiddly to use 
Mounts always seem to be a problem well after spending a heap on all different mounts the best I have found and good value are the RAM Mounts Solid, reliable and easy to use and have wide range of application too, all over my bike you see these little black balls and they are bolted to the bike for that stable mount.
The problem with Gopro mount is that they are like a mechcano set to get them in the right angle, I will say that their Suction mount and three way stick are the best around.
For Ram mounts see Johnny Appleseed GPS they are the cheapest and offer an amazingly speedy delivery
Ok i put together some different angles to help and inspire your movie making 
1 The handle bar mount, not overly inspiring but you get a good stable shot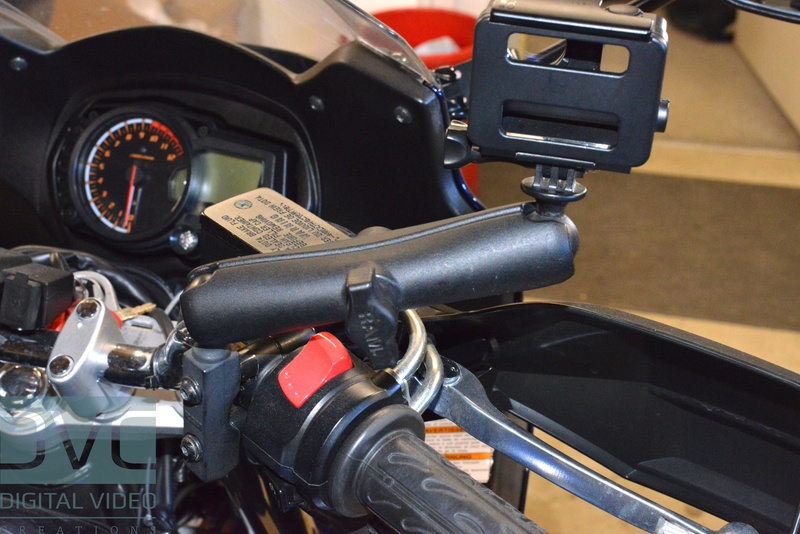 and this the vision you see 
but if you turn and face the camera to the rear with the Ram Long arm you get a better shot 
2. The Helmet Shot, nothing inspiring here at all, but great if you mix it with another camera 
and this the vision you see 
i also have R&G crash knobs or the USS Dallas Dive planes the makes a great place to mount a camera off but you have to cushion some of the Engine vibration off it. I find a Stress cube sliced works great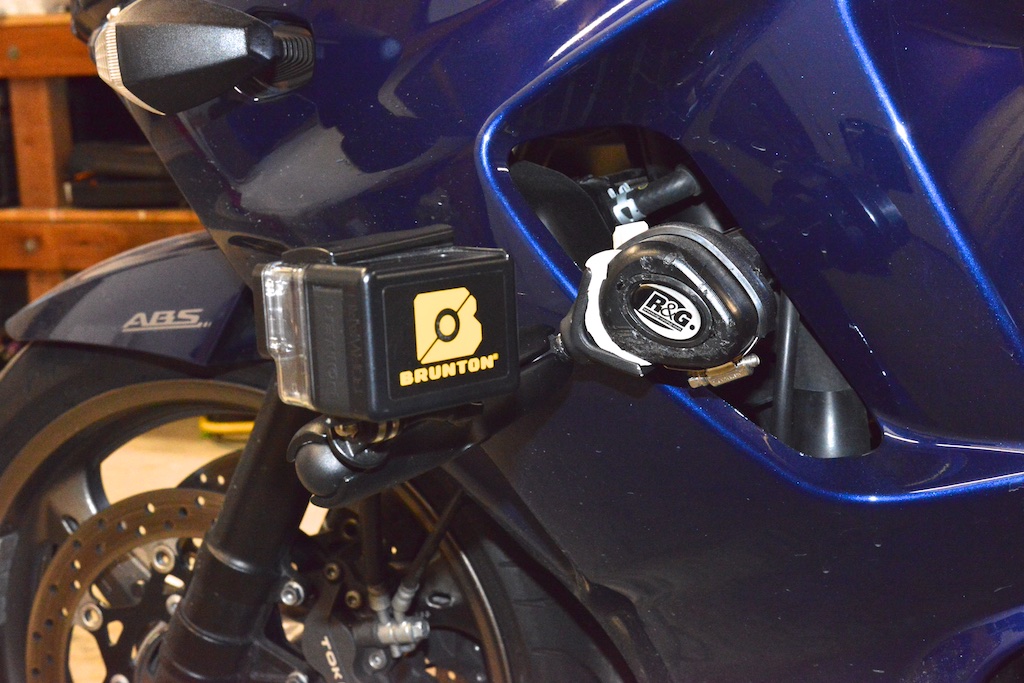 and this is your vision 
Moving to the rear of the Bike on the left hand side off the rear peg gives you a great solid mount 
and as you see a great rear shot 
or Face forward 
over the Right side of the bike mounted off the rear footage bracket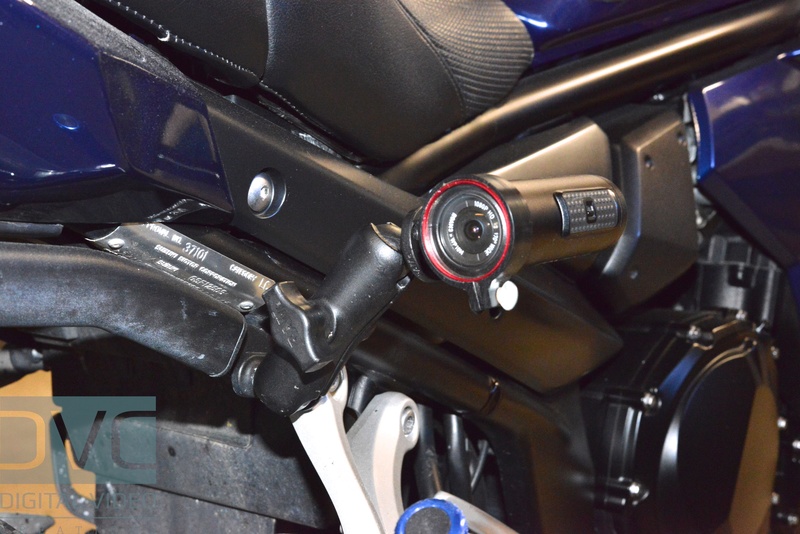 Gives you this shot 
and turn it around 
Now to control your go pros pick up the Remote kit from gopro and a ram gopro mount 
just one last thing don't get to excited about 4k you need a frame rate of 60fps or hight to make it worth while and if you are like me and just up load to you tube 1080p is fine

_________________
Blue GSX1250FA



Posts

: 1179


Join date

: 2011-08-03


Age

: 50


Location

: Merimbula , NSW



great write up Jim, lots of good info there.

One thing I pretty much shelved is my GoPro, the mount I have on the base of my mirror is just not stable enough. That plus the video editing to get vids up onto youtube turned out crap, no matter what I tried

_________________
2011 GSX1250FA in Candy Indy Blue
2018 BMW R1200RS Exclusive



Posts

: 4124


Join date

: 2011-10-19


Age

: 55


Location

: Carrum Downs, Victoria



In your handlebar rear shot Shawn has left his blinker on  -  haha



Posts

: 609


Join date

: 2014-06-01


Location

: Bega





I used an Aldi special mounted in various locations and edited to give one lap around Eastern Creek.

_________________
Some people are like slinkys. Not good for anything but they make you smile when you push them down the stairs.



Posts

: 1357


Join date

: 2013-12-04


Age

: 49


Location

: Newcastle



Like James I too have been shooting bike videos for ever (RF900R days) and the only other advice I can add is to keep any mounts or extension arms as short as possible.
Additionally I have ground my cameras into the road surface and the GoPro suction mount didn't come off. The cameras (2) were screwed around on the mounts but they stayed in place. Spend the $65 on these mounts and you'll be fine.
_________________
My posts reflect my personal  experience or opinion. You don't have to agree with me.
~ Chris ~
~ 0466 Ask ~
~ My Photography Blog Page ~
~ My YouTube Channel ~
~ Suzuki Bandits Australia Facebook Page ~
~ Half hr from the hills. Two minutes from the coast ~
~
My Bikes
~
 VFR1200F
 - How Fast Do You Want To Tour?MV Brutale 800 - Triple Treat
Admin




Posts

: 6328


Join date

: 2009-08-26


Age

: 54


Location

: Sale Area Vic



Thanks Jim for sharing, lots of good info and tips.
_________________
Cheers Peter
'96 1200s Bandit
2007 DL1000 V Strom



Posts

: 2212


Join date

: 2009-08-20


Age

: 60


Location

: Newcastle




---
Permissions in this forum:
You
cannot
reply to topics in this forum