Went for a quick squirt up Herveys Range leaving at about 0830 from Rupertswood Caltex Service Station to the Greenvale T intersection – a distance of appox. 210 klm round trip.
The road up Herveys Range has about 4 corners and is honestly not much if a ride. The ride after herveys Range to the T Intersection is not twisty in the extreme sense of the word but there are corners and not much traffic in the earlier hours. There are short straights where you can hold it open for as long as you are game.
I did not see any wildlife but I am aware they are there. Although there was no traffic heading out they were there in abundance coming home.
I had a few stops at the touristy stops and took a few photos. The whole ride took me about 2 hrs 15 minutes.
Last photo shows my boots that I bought from the local tip for $20 about 12 yrs ago. Not bad value for $20.
Apologies for the size of the photos. How do I make them smaller?
It was a pleasant ride and I would definatly do it again.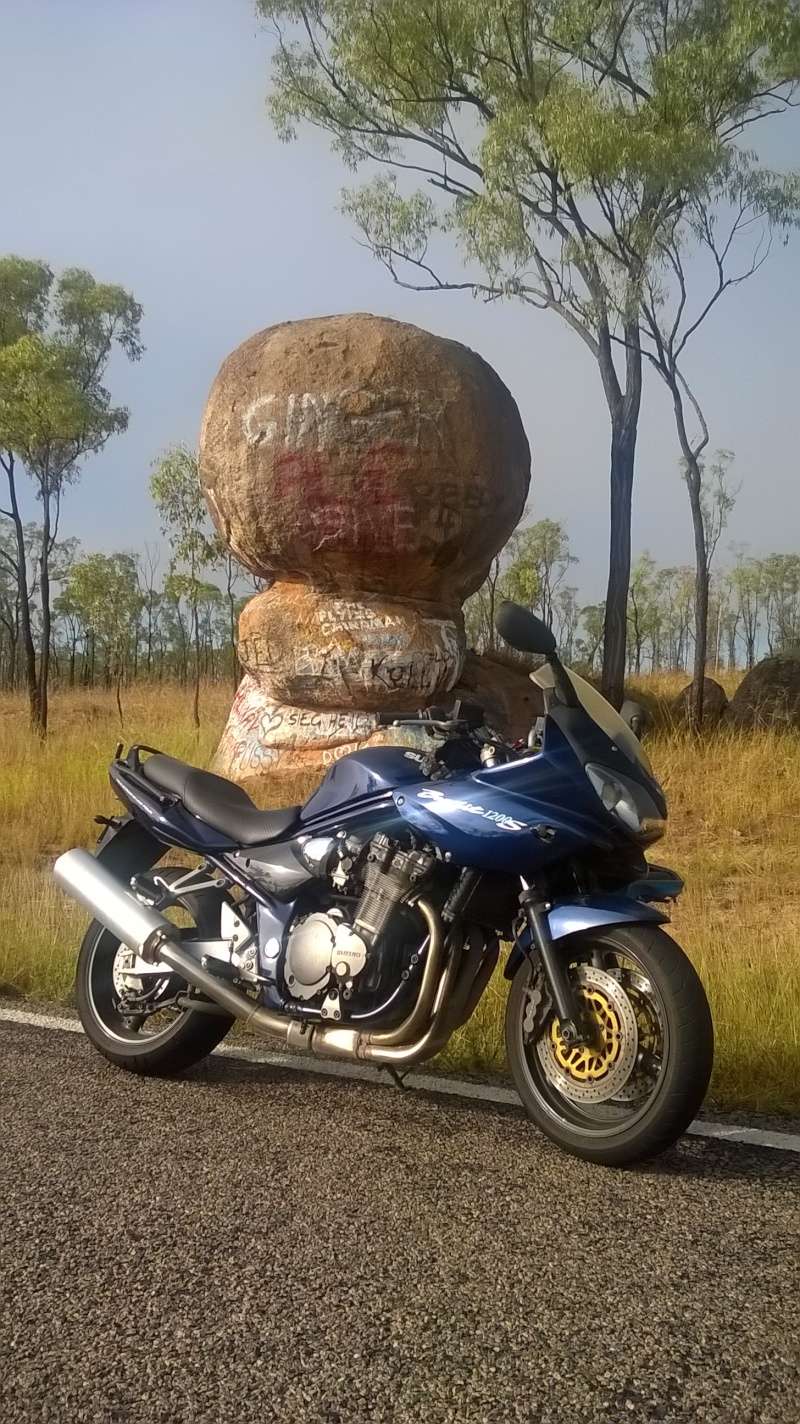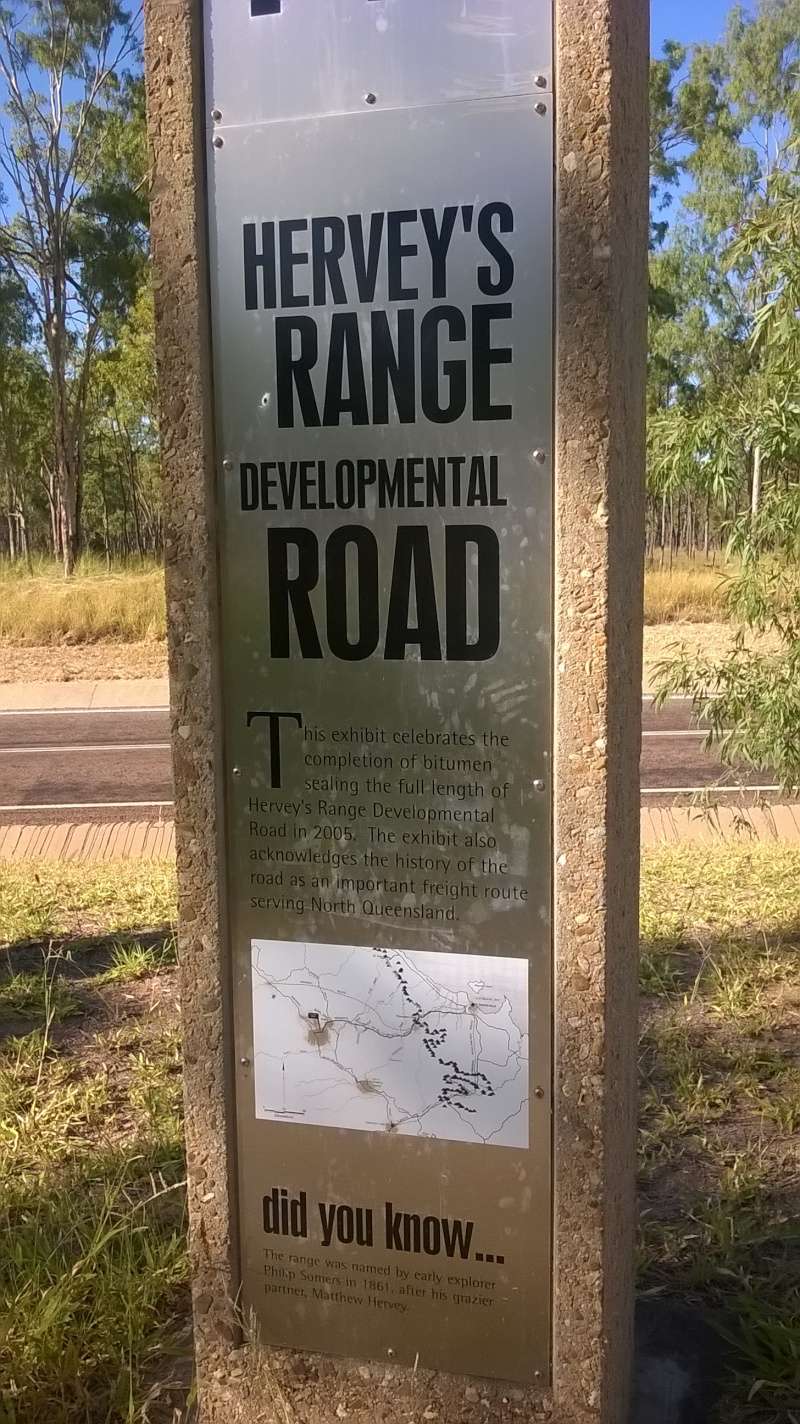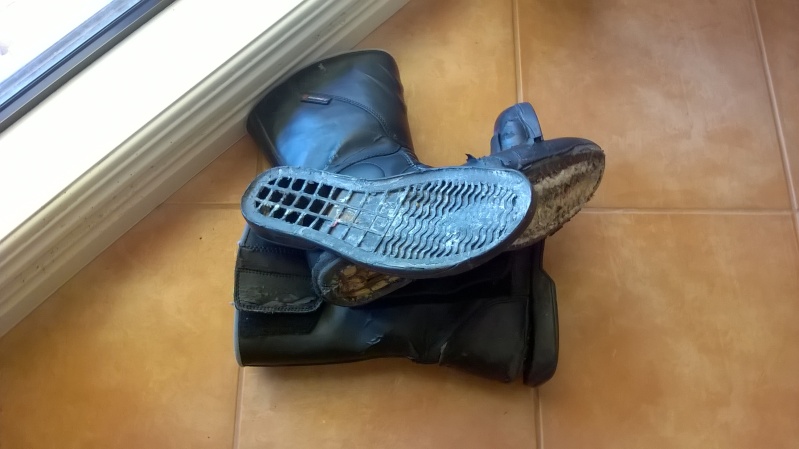 Posts

: 537


Join date

: 2011-04-14


Age

: 53


Location

: Queensland Proud!!



I gotta do a bike trip up there.
Been up there plenty of times, but never by bike.
I want to do Atherton Tablelands, and from Cairns up to Port Douglas.
Some awesome twisties there.
When I was young, I stopped doing my trade for a bit, and I lived in Tully fruit picking.
Love the rain forests up there, and, would love to uproot and move up there.
Your're in a good part of the world.

_________________
"Like an unmuddied lake, as clear as an azure sky of deepest summer"
96 Gen 1. Love it to no end.  Simple, solid, underestimated.
03 Gen 2. Love hate relationship.
07 DRZ 400e. Lot of fun with no power. 25 km/L



Posts

: 1741


Join date

: 2010-02-20


Location

: Gladstone



If you ever do a trip up north MTB, let me know the dates and I might be allowed to join you.




Posts

: 537


Join date

: 2011-04-14


Age

: 53


Location

: Queensland Proud!!



One day..... It won't happen over night, but it will happen.

_________________
"Like an unmuddied lake, as clear as an azure sky of deepest summer"
96 Gen 1. Love it to no end.  Simple, solid, underestimated.
03 Gen 2. Love hate relationship.
07 DRZ 400e. Lot of fun with no power. 25 km/L



Posts

: 1741


Join date

: 2010-02-20


Location

: Gladstone




---
Permissions in this forum:
You
cannot
reply to topics in this forum