Well bike biz have some pretty good specials on gt airs atm and I am pretty keen to replace my old noisy falling apart rsr2. Anyone here have any words of wisdom?  Are the Pin lock visors worth it?  How quiet are they?  Is the drop down visor a good thing?  Does the gt air have enough ventilation? 

Cheers in advance



Posts

: 2493


Join date

: 2010-09-27


Age

: 40


Location

: Allanson WA



@reddog

wrote:Well bike biz have some pretty good specials on gt airs atm and I am pretty keen to replace my old noisy falling apart rsr2. Anyone here have any words of wisdom?  Are the Pin lock visors worth it?  How quiet are they?  Is the drop down visor a good thing?  Does the gt air have enough ventilation? 

Cheers in advance
Pinlock visor do work for eliminating fogging

_________________
2011 GSX1250FA in Candy Indy Blue
2018 BMW R1200RS Exclusive



Posts

: 4069


Join date

: 2011-10-19


Age

: 54


Location

: Carrum Downs, Victoria



I've got a shark visionR, it has the drop down visor, I mainly drop the visor just a little to take some glare off, I don't have it down low enough to look through it. I wear sunnies so the drop down is a bit dark but I do like having in down just a bit but the visionR has a high eye port.
As for Pin Lock, I have a Kabuto aeroblade III which has it, while it is good in winter you wanna make sure you wipe it with a micro cloth only or it will scratch. Good for winter though. I dunno how it goes in fog.



Posts

: 91


Join date

: 2015-12-16


Age

: 64


Location

: 75K from Duckburg



@reddog

wrote:Well bike biz have some pretty good specials on gt airs atm and I am pretty keen to replace my old noisy falling apart rsr2. Anyone here have any words of wisdom?  Are the Pin lock visors worth it?  How quiet are they?  Is the drop down visor a good thing?  Does the gt air have enough ventilation? 

Cheers in advance
I have a HJC that never fogs. I also have a Shoei TZ-X that you only have to fart near and it fogs. On that lid the pin lock is a godsend. It's a good lid though if a little noisy. Ear plugs are a must. My HJC is quiet by comparison.
_________________
My posts reflect my personal  experience or opinion. You don't have to agree with me.
~ Chris ~
~ 0466 Ask ~
~ My Photography Blog Page ~
~ My YouTube Channel ~
~ Suzuki Bandits Australia Facebook Page ~
~ Half hr from the hills. Two minutes from the coast ~
~
My Bikes
~
 VFR1200F
 - How Fast Do You Want To Tour?MV Brutale 800 - Triple Treat
Admin




Posts

: 6297


Join date

: 2009-08-26


Age

: 53


Location

: Sale Area Vic



have the GT Air, its light, venting is good I find, especially the front top one. Pinlock is superb. Drop down visor is one of the better ones optically. To me a drop down is superior to sunnies in so far as you can change to varying conditions without stopping. Thats NZ though where we do not have sun 23 hours a day 347 days a year and we have trees and shit which sometimes give us shady spots :-)



Posts

: 143


Join date

: 2014-09-22


Location

: Kapiti Coast New Zealand



The Shark Sun visor is not very dark, at least not on a Vision R. However its good enough for most of the day, only at sunrise and sunset I find I need sunglasses either on their own or with the Sun visor. As my sunglasses are much darker than the visor this option gives me 3 levels of tint without changing visors over.

_________________
2011 GSX1250FA in Candy Indy Blue
2018 BMW R1200RS Exclusive



Posts

: 4069


Join date

: 2011-10-19


Age

: 54


Location

: Carrum Downs, Victoria



I bought an NXR a while back after trying one on and thinking it was very good. Of course the true test is out on the road, and I found that it was not up to all the hype.  I also had a Shark Carbon with the visor, but it was not dark enough. I am now back with my favourite. Arai, with tinted visor.

_________________
Non Compus Mentis.    "Not of Sound Mind" .



Posts

: 4446


Join date

: 2011-08-09


Age

: 58


Location

: The Rock



Jt don't buy a helmet meant for track, I almost bought one when I rode a Honda cb400, until the dude asked me if I rode sports bikes.
So I bought one meant for more upright riding, only to find when I got the Street Triple and Bandit, that it had a lot of noise. So hello ear plugs.
_________________
08 Bandit 1250S
Radguard
seat cowl
Carbon Fibre tank pad and fuel cap surround
Puig Race Screen
Ventura rack system
Shorter Exhaust on the WishList
[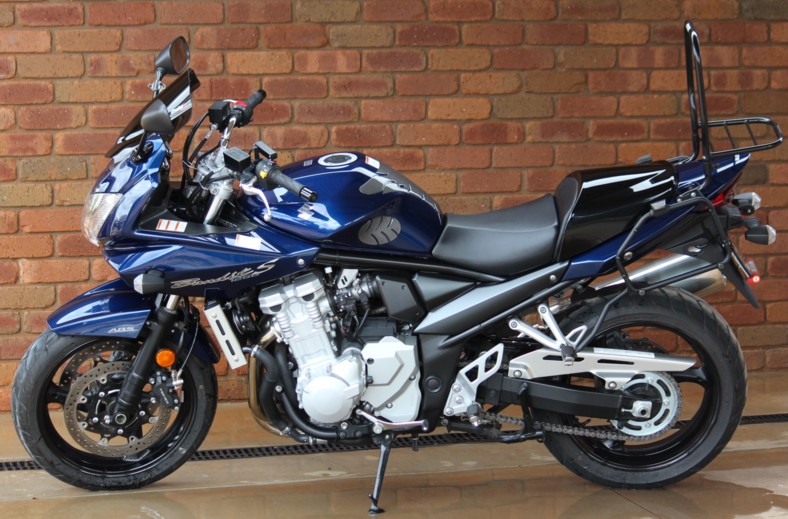 img]http://nswbandits.forumotion.net/[/img]



Posts

: 550


Join date

: 2012-05-30




---
Permissions in this forum:
You
cannot
reply to topics in this forum