Page 2 of 2 •

1, 2
First topic message reminder :
It came around fast again, our Annual twistie fest through out Victoria. This years 3 days run was a run down the Bonang, up the GAR,  hotham, Bright, Falls creek, mitta mitta, Dartmouth, Granya gap, Alpine way and home. 
Saturday morning we all gathered at Pambula, 15 riders in total. On all different bikes. 
A quick briefing, then off to Bombala with a quick splash and dash of fuel , then cruise into Delegate and onto the best road for the first day the Bonang 120ks of awesome twisites and great way ease into the weekend. 
A regroup off the gravel bought Ron on his new GSX S1000 nearly to tears with his pride and joy being dirty so a quick round of wet wipes and Ronny was a happy camper again. 
Those who have never done the Bonang, it a great road and lots of fun. But sadly it had to come to end and we all arrived in Orbost for a Break and a refuel.
We left Orbost to go to Bruthen via Buchan a few loose stones gave TAG a bit of a scare, as we breezed through Buchan it was sad to see where the pub once stood. Lunch was at the fish and chips shop in bruthen i can tell you that $11 will feed a few more than one and very yummy. 
The Run up the GAR was a mixed bag with a stop for the wet weather gear then off with the wet gear at swift creek, Ray suggested that we take a left at the pub for the run to Omeo. Wow what a nice rd when we got to the end it was definatley one to remember, but sadly my bike once again decided to lay down again but luckily those very expensive crash bars took the brunt. 
Officer Plod 
TWA enjoying the GAR 
Enjoying the awesome sweepers on the way to mount hotham a little two much when i crested a hill oops two police cars looking for australias most wanted so the last 10ks to hotham was quite sedate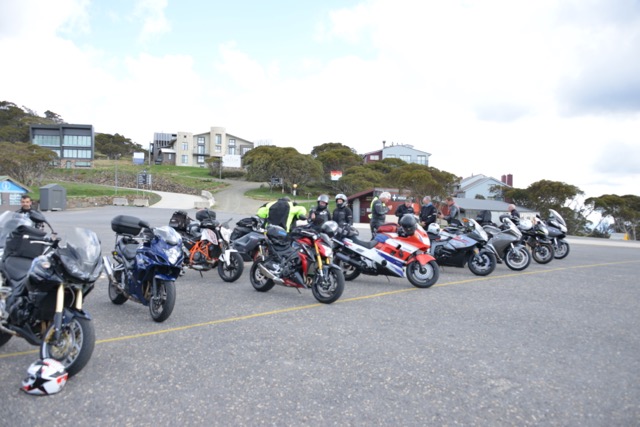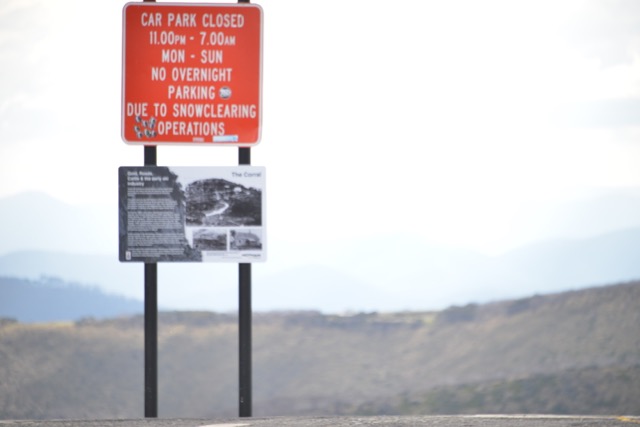 For the first time i actually got to ride down mount hotham with out fog 
The run it bright was uneventful. 
Dinner at the pub and a few beers and swapping the days highlights was a laugh 
With a scattered breakfast we all got together for the Sunday adventure, we discovered that Mount Buffalo had a wheelbarrow race on it and the Bogong rd closed. We had to do a little change, with a run up and down falls creek that made officer plod ( Ewok) very happy.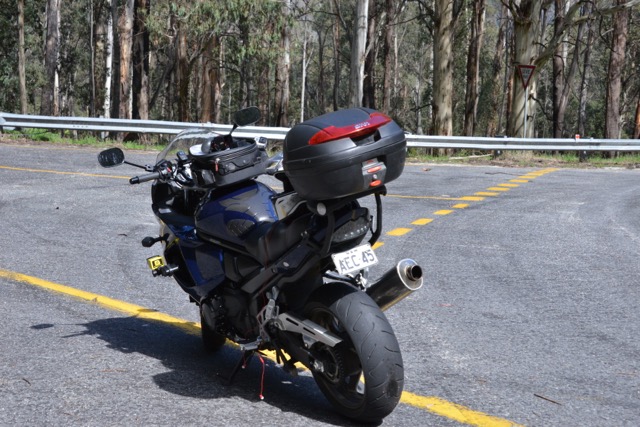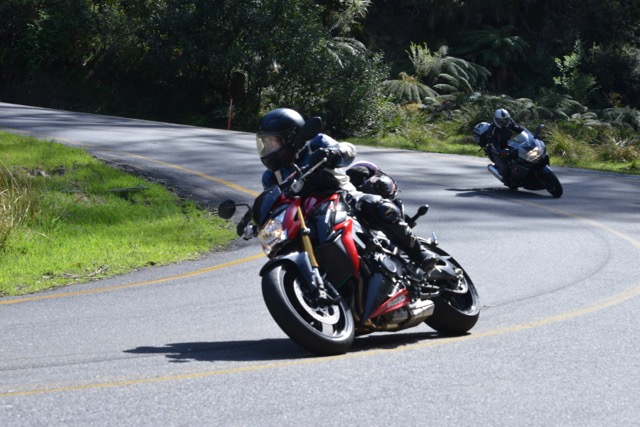 Ronnie on the new GSX S1000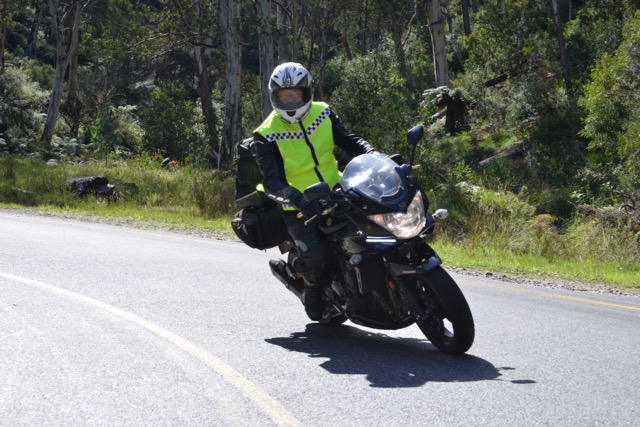 Back over hotham police free this time, into Omeo with a frustrating fuel stop trying to navigate a very un friendly automated pumps.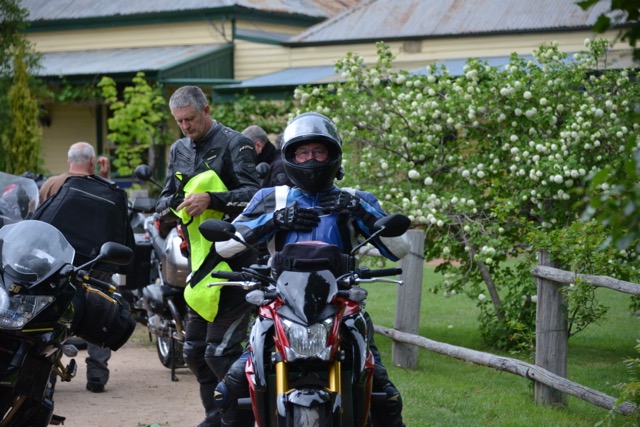 Then we hit the mitta this has to be my favourite rd its bloody awesome god it was fun and in awsesome nick to with Tag and I enjoyed every corner on offer.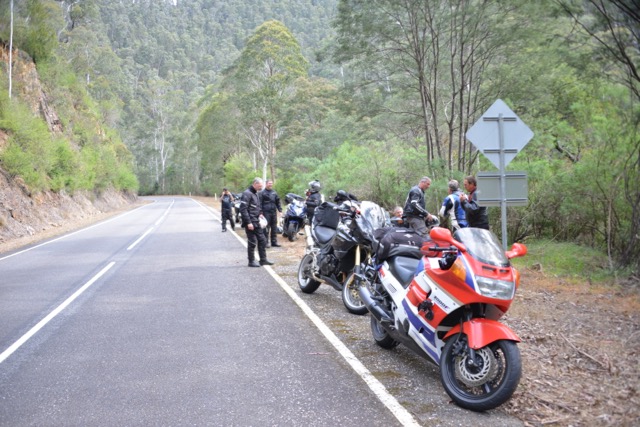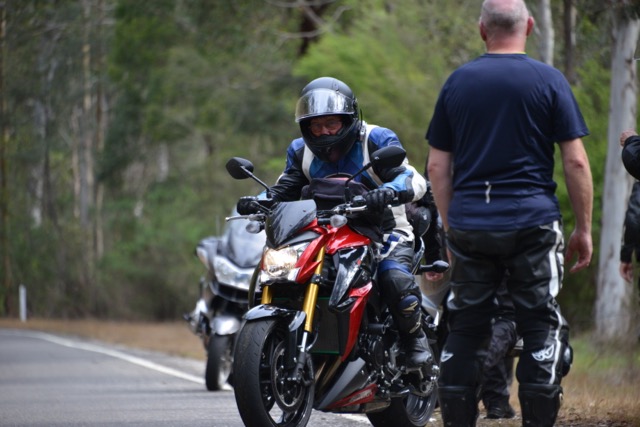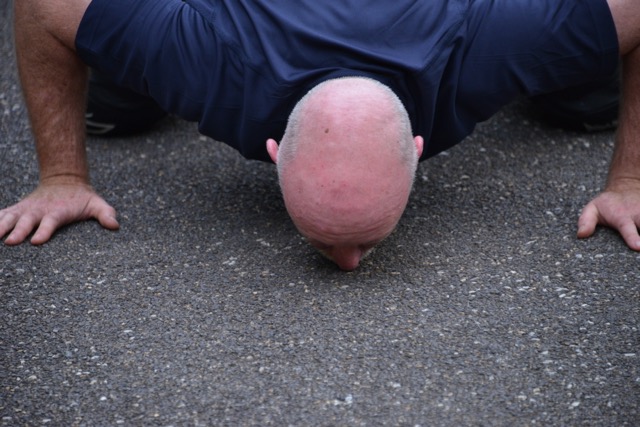 Paying Homage to the Mitta Mitta Rd 
A refuel in Mitta and then to Dartmouth for our sunday night stop 
Monday we were woken by rain on the roof but by breakfast time it was gone we left dartmouth to lockharts gap rd which was another first then a refuel in Tallagatta off to play on the Granya Gap, morning tea at Khancoban up over the top to thredbo Jindabyne with a nice kebab for lunch and then the trip home.
Most fun
Last edited by Jimcoleman on Sun 08 Nov 2015, 8:14 pm; edited 1 time in total

_________________
Blue GSX1250FA



Posts

: 1178


Join date

: 2011-08-03


Age

: 49


Location

: Merimbula , NSW



---
I see you had to tether it to the display platform to stop it from running away 

No, it was tethered there to stop it falling over cos it was dead.

It's more an open casket than a display stand.
#Tag wrote:No, it was tethered there to stop it falling over cos it was dead.

It's more an open casket than a display stand.
I always had a thing for KTMs and if I'd been in a position to get a 2nd bike probably would have bought a Motard, your steed and the tales told on here of the legend have well and truly cured me of any more of those thoughts



Posts

: 3146


Join date

: 2012-01-20


Age

: 53


Location

: Between the City and Beach, Adelaide



#Tag wrote:/queue Sir Richard Attenborough voice/

" />
Point of order your honour!




Posts

: 3797


Join date

: 2010-08-03


Age

: 59


Location

: Bemboka, NSW



Wot? - it's a dead guy describing a dead bike - fitting, really.

And yeah Chook, it's a pity because they're like a tard that old guys can ride (middle aged in your case, of course)
#Tag wrote:Wot? - it's a dead guy describing a dead bike - fitting, really.


Well the bloke you are referring to did star in Miracle on 34th Street - perhaps there'll be a miracle in your garage!



Posts

: 3797


Join date

: 2010-08-03


Age

: 59


Location

: Bemboka, NSW



Page 2 of 2 •

1, 2
---
Permissions in this forum:
You
cannot
reply to topics in this forum