Its been a while since we had ride report and Tag and i were invited for a ride to Dartmouth for Rosco's return ride. Rosco had big off last year, which included a helicopter ride, nice bed with lots of spunky nurses, warm sponge baths in intensive care. lots of rehab and a year later they have given him his licence back, so what's he do organise a 1000k ride to Dartmouth.
Rally point was at Nuggets Crossing Jindabyne at 10 so we met in Bega 7:30 am a quick run up the brown and down to Ando, then across to Dalgety and Jindabyne.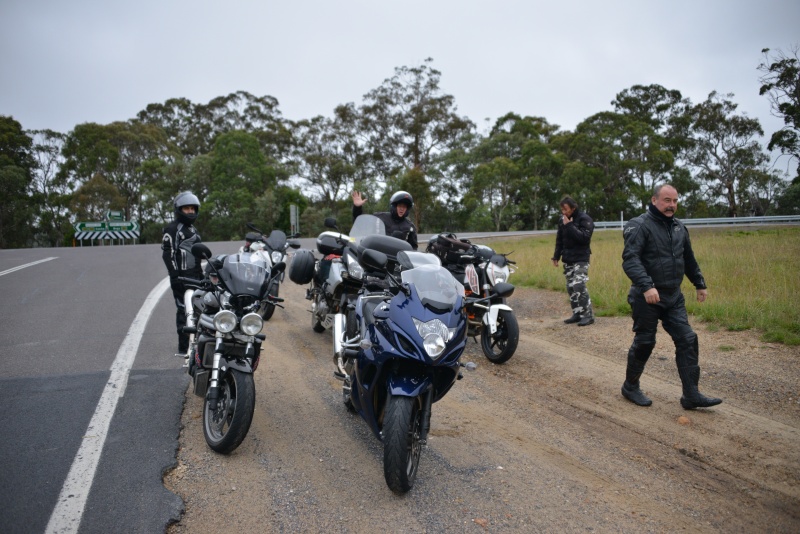 We made pretty good time arrived in Jindy a bit early so a Latte at Gloria Jeans and then the bloody mass of naked bikes arrives all thirty plus of them now this is going to be Interesting !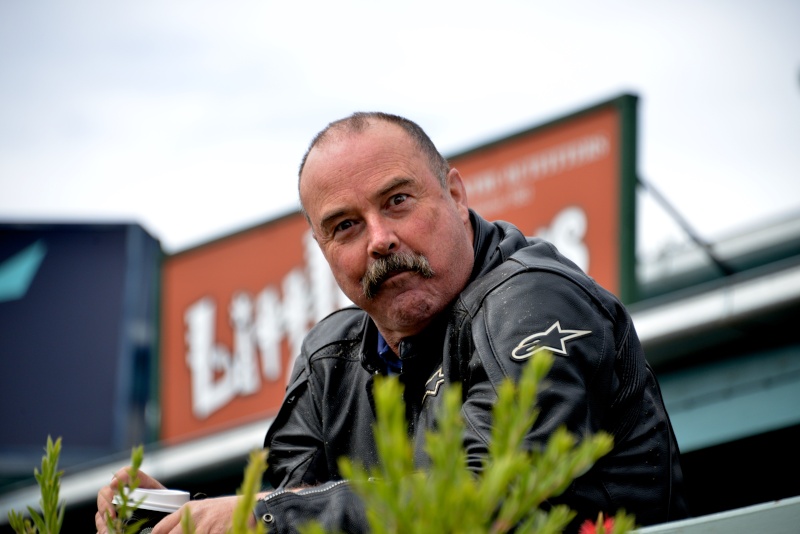 So it was a then off to Thredbo to Khancoban before lunch at Corryong, but the highlight was following a guy riding a harley like a sports bike down from deadhorse gap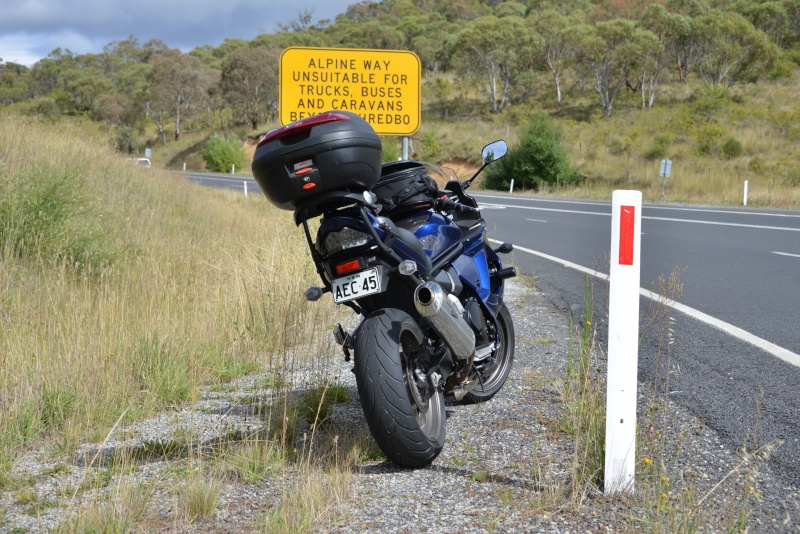 A pee for me and a smoke for Tag at scammels look out and it was off again, between Scammels look out some of the naked riders of the group caught up to us and enjoyed riding under my armpit but the guy on a CBR1000 decided not 2 minutes in front decided that he had a itch that need scratching on the armco but luckily for him, his itch was satisfied but sadly his bike was a tad fooked. ( sorry no pics were allowed to be taken) i took it upon my self to leave him to his mates to assist, cause i was hungry and it was lunch time and the Corryong pub beckoned but Tag says the Fish was questionable, to my reply was what do you expect from inland fresh seafood.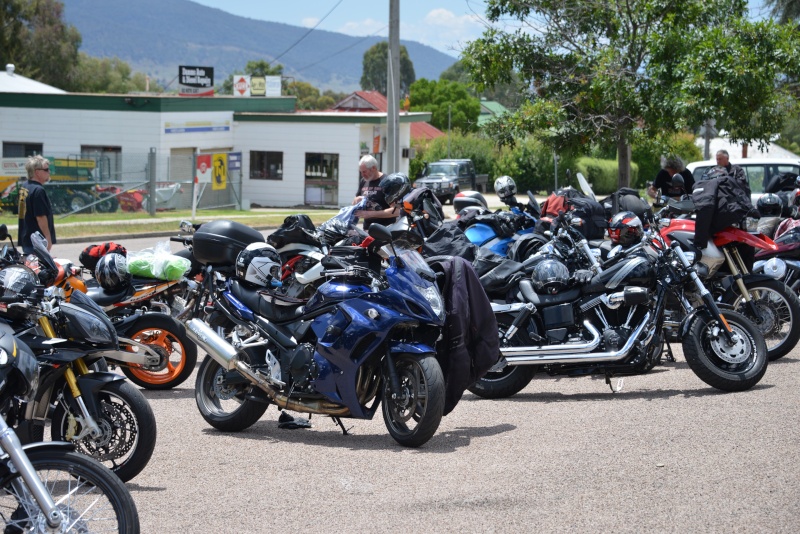 then after a little suggestion that we take the longway to Granya Gap


it was off to that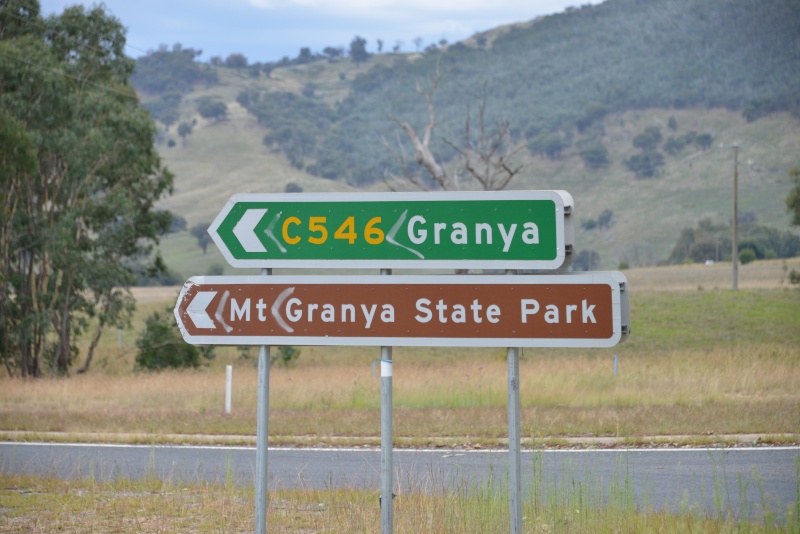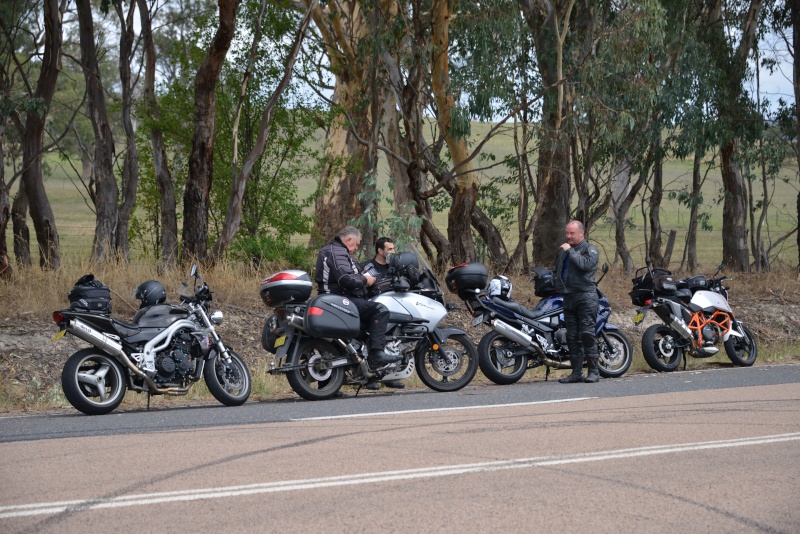 Ohh i could do that again, and again and again and again but sadly once would have to suffice but the run to the down the Omeo Highway was very pleasurable, Now John who rides a 2005 speedy with a poxy givi screen on it insisted that he ran 98 fuel, whats wrong with 91 mine runs great on it, in order to stop detouring we told him that Mitta Mitta had 98, which it didnt it had Premium but the lady that serves you is worth the inconvenience
then to Dartmouth for the 1st Night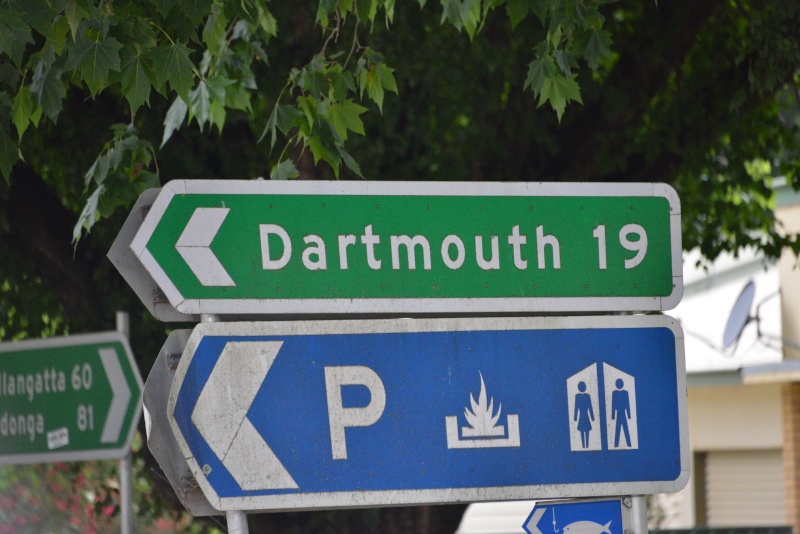 Dartmouth was small but the hospitality was big and i recommend the pub and accomodation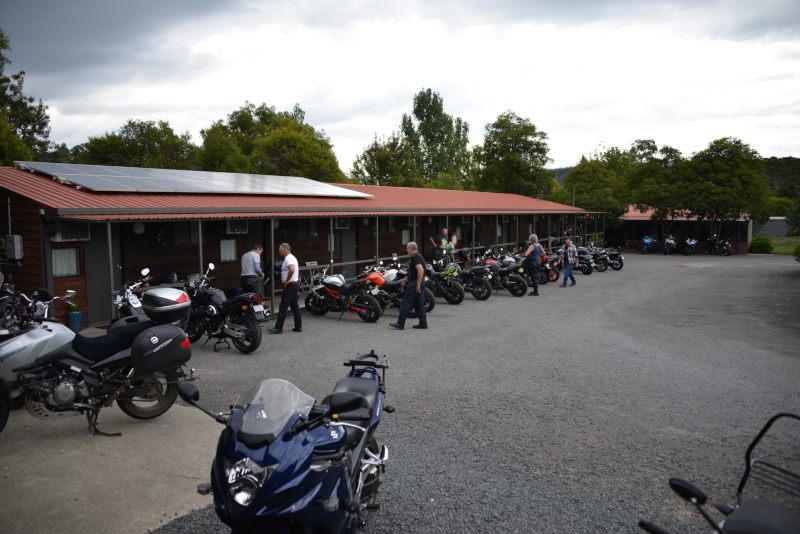 Sharing room with Tag proved that i need to woken at 2:30 to find my earplugs and a pillow over my head ( which i should of put over Tags head) i managed to get back to sleep
Breaky was awesome and the weather looked fine, a regroup in Mitta
oh how i looked forward to the Mitta rd but when we got to the best bits they had resurfaced it with boulders and destroyed my day but the road work finished after about 20 ks and it was back to fun fun fun
Tag needed another smoke and i needed a little rest so a stop off at the blue duck and wait for the others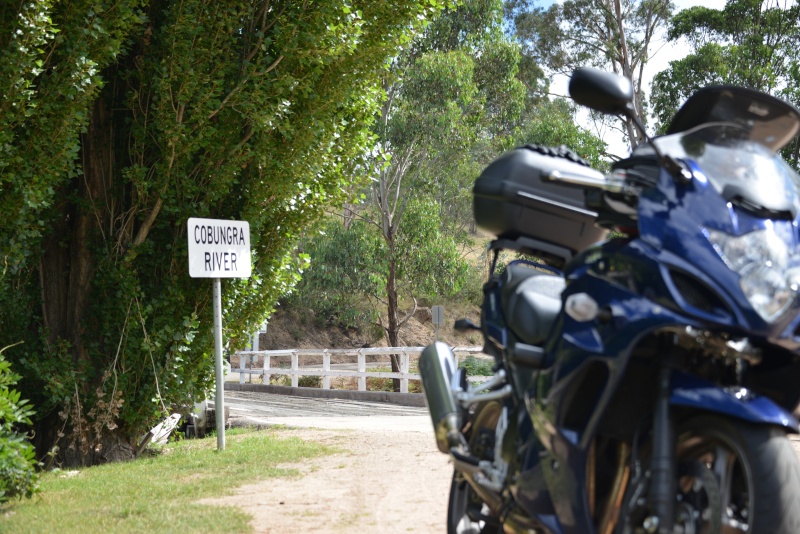 the trip to Omeo was bliss, another refuel then the GAR awaited god that is a lovely bit of road and into bruthen for a lunch at the Bullant brewery where the food is great and the Beer is questionable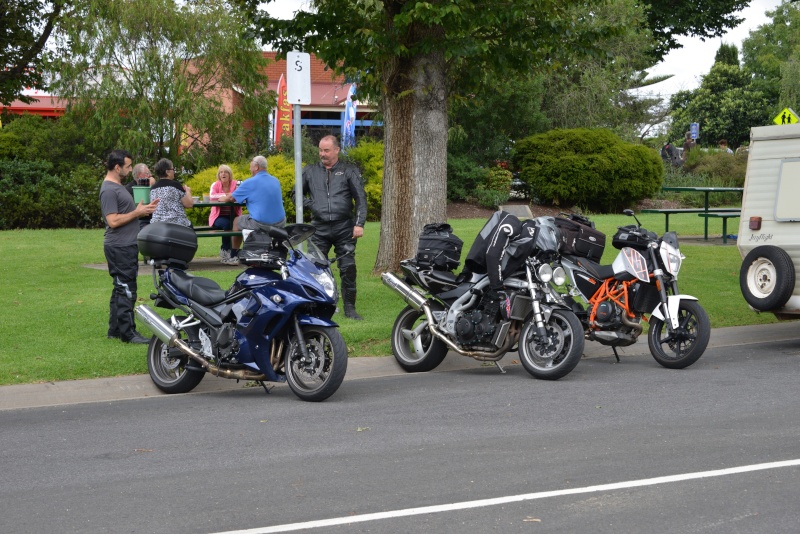 Up the highway and home we did get a little wet but all in all a awesome ride with awesome friends
PS shot all the piccies with Nikon D800 very nice ( santa bought it for me)
Last edited by Jimcoleman on Fri 06 Feb 2015, 8:08 am; edited 1 time in total

_________________
Blue GSX1250FA



Posts

: 1179


Join date

: 2011-08-03


Age

: 50


Location

: Merimbula , NSW



Quote...................
Rosco had big off last year, which included a helicopter ride, nice bed with lots of spunky nurses, warm sponge baths in intensive care Quote ...........
You almost make it sound inviting Jim 


Top report & pictures Thanks for sharing 


_________________
Four wheels move the body. Two wheels move the soul.










Posts

: 7377


Join date

: 2011-08-19


Age

: 66


Location

: Morphett Vale Sth. Aust.



Nice report James.  Nice pics too.  

Pity about the Fireblade.  Did tag have any more mysterious appearances of KTM fluid/gunk appearing or has that mystery been solved?



Posts

: 3871


Join date

: 2010-08-03


Age

: 60


Location

: Bega, NSW



That looks a sensational ride Jim.
You're working out that camera

_________________
My posts reflect my personal  experience or opinion. You don't have to agree with me.
~ Chris ~
~ 0466 Ask ~
~ My Photography Blog Page ~
~ My YouTube Channel ~
~ Suzuki Bandits Australia Facebook Page ~
~ Half hr from the hills. Two minutes from the coast ~
~
My Bikes
~
 VFR1200F
 - How Fast Do You Want To Tour?MV Brutale 800 - Triple Treat
Admin




Posts

: 6331


Join date

: 2009-08-26


Age

: 54


Location

: Sale Area Vic



And a bloody sensational weekend it was. And what an eclectic mix of bikes - Harleys with rearsets, Benelli, MV Augusta, Guzzi, Tuonos, a Speedy, a Buell, every Japper sport and naked, a Beemer a Bandit a Strom. A Super Ten, KTM 990 SMT and SM and many I've forgotten  -  BUT the truly amazing thing was not one solitary Ducati!!

You're right about Jim's new toy Chris. His FB page has all his shots and many way better than what he's posted here.

Ewok, I've still got incontinence (it is coolant, 50-100ml over 1000k). Ive torn the thing to bits and its defying all diagnosing. At least I solved the brake light - a small nylon plug and some RTV.



Posts

: 609


Join date

: 2014-06-01


Location

: Bega



Greay report and photos thanks. I will have to put the ride on my must ride list



Posts

: 104


Join date

: 2013-05-21


Age

: 40


Location

: Beaudesert



@2wheelsagain

wrote:That looks a sensational ride Jim.

You're working out that camera
He sure is working that camera



Posts

: 9


Join date

: 2013-04-05




---
Permissions in this forum:
You
cannot
reply to topics in this forum