Page 2 of 2 •

1, 2
First topic message reminder :
I went on a ride with JimColeman, 2WA and !tag and a bunch of other guys and gals from the Far Soputh Coast Social Riders Group over the weekend and yesterday.  Here's a short report.
Well, back safely.  Had a big sleep last night!  Must have been bloody tired.  All up I did 1340kms.  It was a great ride without too many moments - just the odd corner messed up slightly as you always do over that distance and a million sub-35kmph twisties. Some others did a bit worse with one guy on a Triumph Street Triple running off the road completely, but managed to keep it upright and get back onto the road, albeit with a huge tank slapper that put him into the oncoming lane - thankfully there was no oncoming vehicles or he was dead.  He rode slowly for the nest 3 hours!  
Sat and Sun the weather was fantastic - low 30s both days and sandals and shorts weather.  It was a waste of time packing the jeans and sneakers.  Guys used the pool on the first night just to cool off. The highlight on the first day for me was the road down from Cabramurra (highest town in Oz) to Corryong.  Previous runs have take the Elliot way but the one we did Sat was far better. Both have plenty of blind corners but the Sat road also had better surface and some straight and wider bits.  
All of the 2nd day was fantastic and I don't think you could find a better 420kms.  Corryong, Towong, Walwa (along the Murray River Rd), Granya, Tallangatta, Dartmouth, Mitta Mitta, Falls Creek, Mt Beauty, Harrietville.  So many smiles on faces and stories of perfect cornering over the beers that night!  Harrietville Pub is nice and we will stay there next Feb instead of Bright for the WSBK trip.
Then yesterday. Raining as we woke up so the trip up to Hotham was slow and treacherous.  I have changed my mind on tyres - Michelin PRs definitely have more wet weather grip than Pirelli Angels and I'll go back to Michelins when the Pirellis are dead.  At times going up to Hotham we had fog and cloud patches being blown up the side of the mountain at 50kts beside us and over the road in front.  That was spectacular, even if it ruined the scenic views.  Then there were fog patches that cut visibility to under 10m - 2nd gear 20kmph at best.  Lucky it was only about 35kms in total up to Hotham!  Further rain showers down to Omeo but the road is more open and faster.  Then from Omeo to Bruthen it was hot sunshine and I was considering stopping to take off the rain suit! That is a great run so I'm glad we got that in in the dry.  Then it started to rain in earnest as we headed east on the Princes Hwy.  Road patches were slippery and one guy nearly came off.  One didn't pack any wet weather gear (!!) and bloody nearly got hypothermia.  He was on a Ducati Monster (1000cc) and went into Orbost to find a camping store to get some protective clothing.  When he came back the bike wouldn't start, so he had to leave it in Orbost and got pillioned back to the Bega Valley. Bloody exotic euro bikes! I stayed largely dry due to the Dririder rain suit but my boots (like others) got water in them.  Ah well, they are drying now as we speak.  I turned north off the Princes Hwy at Cann River and headed back up through Bombala and home via Bemboka.  Both of these places were bone dry and that run even dried the gloves as I rode along - nice.
So how did the Ohlins shock go?  Bloody brilliant.  I was cornering faster than I have ever done in the previous 63000kms on the old Bandit.  It is sure now footed and holds the line now all the time irrespective of mid-corner bumps.  I clearly should have put it on earlier, when I upgraded the front springs and valves.  No wonder everyone else always went faster than me. I'm no speedster but decent handling goes a long way to building cornering confidence - that goes without saying.  I didn't get to play with the rebound damping much - it seems fine as it came.  
Cheers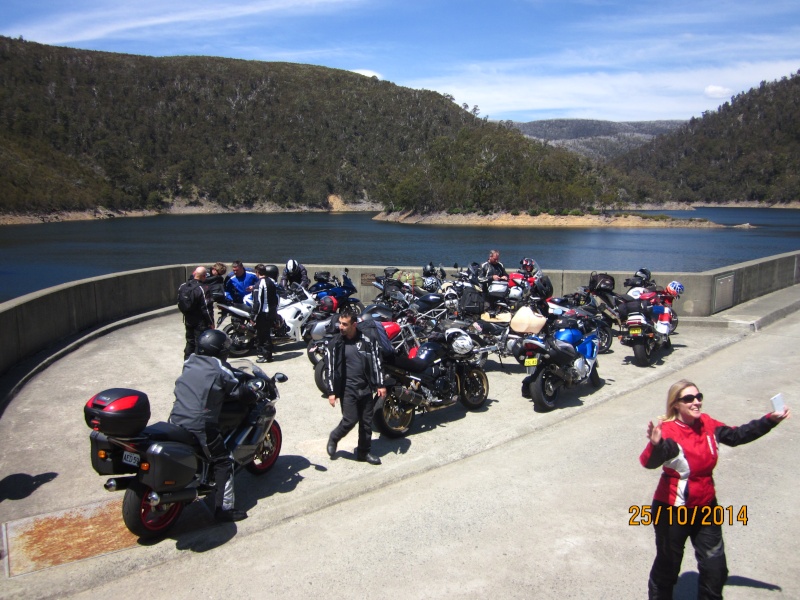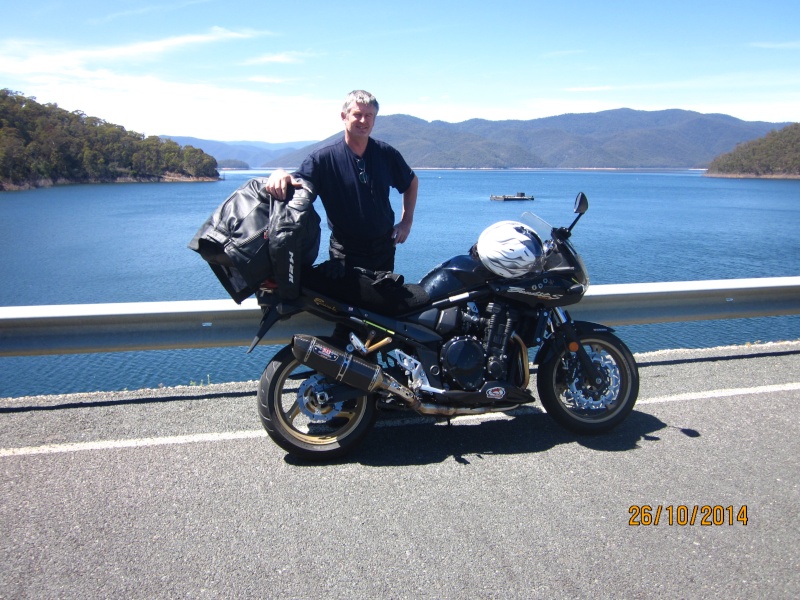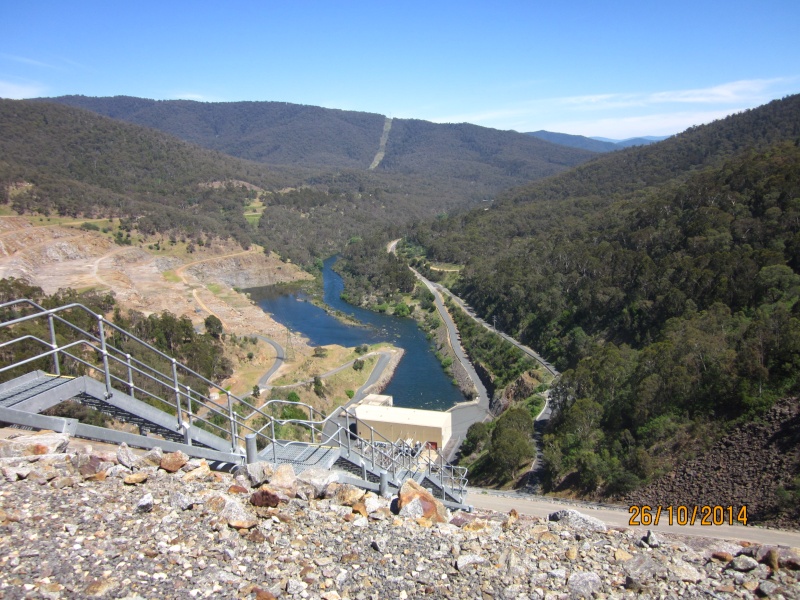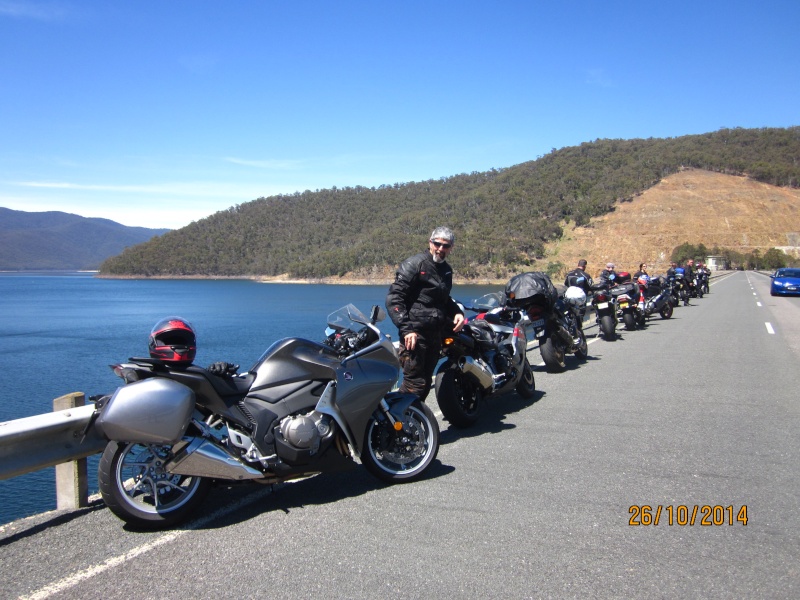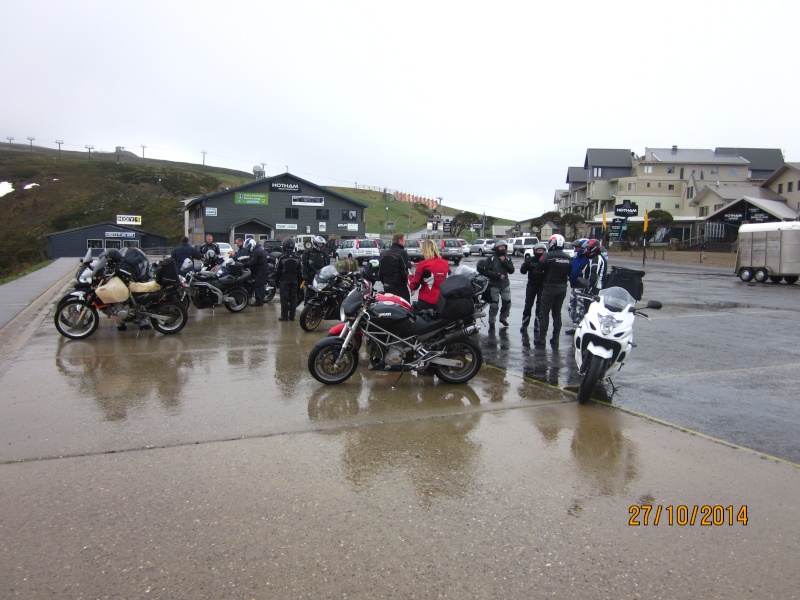 Posts

: 3797


Join date

: 2010-08-03


Age

: 59


Location

: Bemboka, NSW



---
I suppose you were having fun up until that point then Hammy.................how did you get home ? 






Posts

: 7089


Join date

: 2011-08-19


Age

: 65


Location

: Morphett Vale Sth. Aust.



Well I'm not going to "tut tut" because fortunately for most of us this was a week after we went through there

@Hammy

wrote:Motor cycle confiscated after 48 year old man caught riding 180kph in a 100km/h zone.

01/11/2014, 5.20pm.
That's what he gets for riding to the conditions!

_________________
Cheers Peter

'96 1200s Bandit
2007 DL1000 V Strom



Posts

: 2194


Join date

: 2009-08-20


Age

: 59


Location

: Newcastle



@2wheelsagain

wrote:Well I'm not going to "tut tut" because fortunately for most of us this was a week after we went through there
Well Chris we can tut tut cause none of us except for the guy on the GSX650F road like that

_________________
Blue GSX1250FA



Posts

: 1178


Join date

: 2011-08-03


Age

: 49


Location

: Merimbula , NSW



Was a great weekend indeed. Ewoks report is spot on.....and where's my award Chris? 

@sassyskink

wrote:Was a great weekend indeed. Ewoks report is spot on.....and where's my award Chris? 
You'll have to remind me what this is about Steve.
@2wheelsagain

wrote:

I learnt that; 



chook chasers get around ok on knobby rubber

riding those roads 2 up should be worthy of an award

terry is a noon on the little ktm

i need to ride more twisties

next year can't come quick enough


 See above 

@2wheelsagain

wrote:

I learnt that; 



chook chasers get around ok on knobby rubber

Chook chasers surprise a lot of other riders, a lot of my mates used to struggle (or not be able to) to keep up with me through the twisty stuff in the Adelaide hills on my XL500 back in the 80's



Posts

: 3146


Join date

: 2012-01-20


Age

: 53


Location

: Between the City and Beach, Adelaide



@sassyskink

wrote:

@2wheelsagain

wrote:

I learnt that; 



chook chasers get around ok on knobby rubber

riding those roads 2 up should be worthy of an award

terry is a noon on the little ktm

i need to ride more twisties

next year can't come quick enough


 See above 
The award would have to be shared mate

I said the effort is award worthy. Not that I'd be giving one. But I'll shout you a coffee on the next one


 Oh well, worth the try 

Page 2 of 2 •

1, 2
---
Permissions in this forum:
You
cannot
reply to topics in this forum