How do I attach these springs?  They seem way too stiff.  What tools are you using?
Delkevic was out of the paste so I ordered WURT exhaust assembly paste; its rated for 1292 degrees.
Delkevic USA headqtrs is here in Denver, CO.  I picked up my set last month and have taken off the factory pipes.
  The head pipes are numbered and so is the collector, no more guessing.
The head pipes are not a tight fit into the collector.  Are you guys using shims or just the paste?
Are you using Delkevic's exhaust rings or reusing the stock exhaust rings or buy new stock replacements?
Delkevic said they ship many Bandit Kits to AUS so I know you guys have the answers.
Help me out. 
I cannot seem to figure out how to post photos from my laptop, any suggestions on that, too?
I fitted a complete Delkevic system to my 1250.  Just use the paste. Not too much. You will need a spring puller tool. Delkevic supplied one in my kit. It was just a simple one made from hi tensile wire. Just a very small hook at one end and a handle of some sort on the other. I used the Delkevic gaskets. Dab a tiny bit of grease onto each one to help hold them in.  Keep everything nice and loose as you are fitting the pipes into the collector. The last one will be the hardest one to fit.  Best of luck.



Posts

: 1638


Join date

: 2010-04-10


Age

: 60


Location

: Hillwood, Tasmania



@barry_mcki

wrote:Most tool places will have an exhaust spring puller, you would want one with a T handle and not too long as there is not that much room at the exhaust ports:

This is not on a Bandit, just to give you the idea.
The Delkevic headers only have springs at the collector end.
Can I assemble the pipes to the Collector then mount the whole thing to the Bike?
Or do I bolt loosely the head pipes and bolt loosely the collector and get under the Bike to attach the Springs?
I swear these Delkevic Springs pull more than 100# tension.  I was thinking of using a leaker spring.
The paste has a 5 min window, then sets up like concrete.
Give me a step by step.  Details.  Any photos would be great.
I fitted the collector to the muffler. Hang it loosely. Then connect headers one by one. 1-4. You will have to unbolt the radiator and it will pull forward a little. Tie it to the forks to hold it out of the road. It is very simple until you get to #4 header. Just keep everything very loose.
I removed the radiator.  I'm replacing the spark plugs and the PAIR system and I'm removing the radiator cap assembly for easy access.
connecting these springs---------
heading to the garage.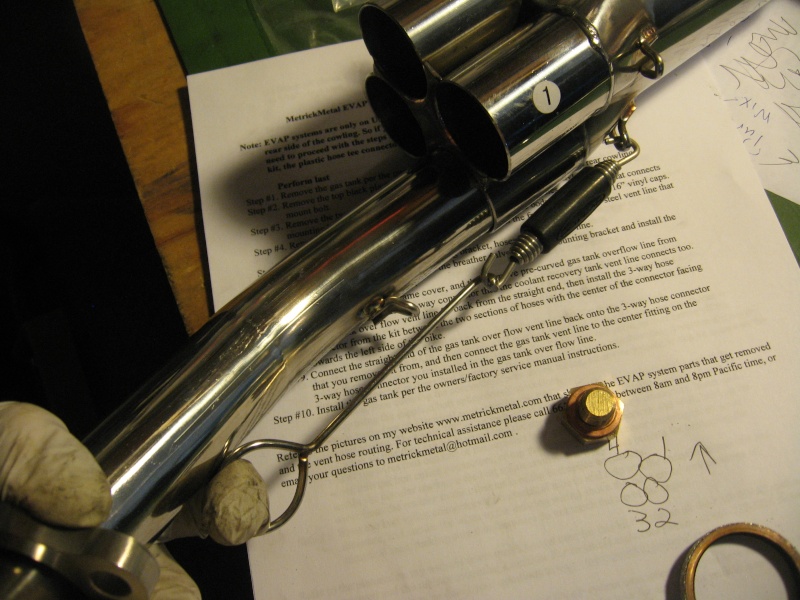 @doubleD

wrote:

connecting these springs---------
I think that if you had a T handle puller where you can use your whole hand (not just one finger), then it would not have been too difficult to stretch the springs.
Changing headers is a good time to do those other jobs, makes them all a little easier.  
Be diligent when re-installing the radiator, there is a thread on here somewhere about how to get all the air out of the system, it's not just a simple process of filling it up.



Posts

: 1638


Join date

: 2010-04-10


Age

: 60


Location

: Hillwood, Tasmania



When I bought the Bike the first thing I did was to change the antifreeze and brake/clutch fluids.  I found the reservoir bottle empty, so I figured the Bike needed attention.  I did follow your suggestions refilling antifreeze.  This time I only drained the Radiator.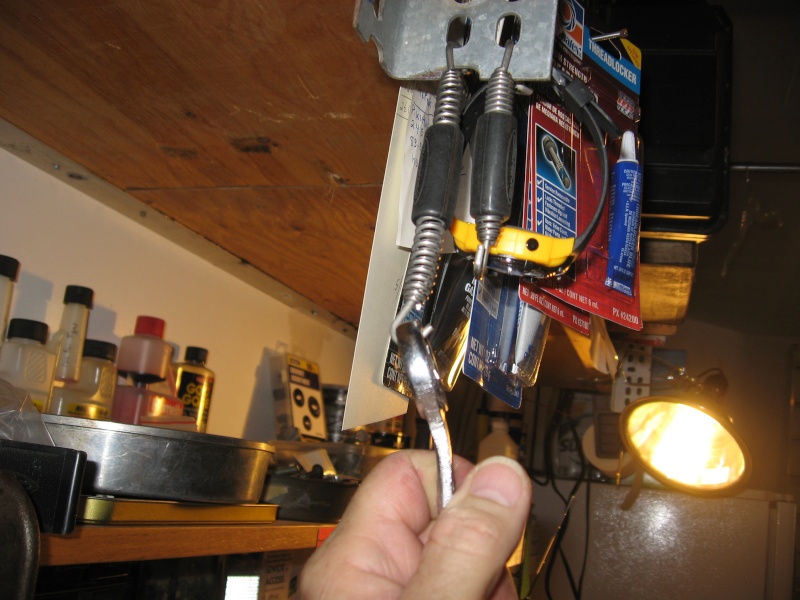 I figured it out.  I re-stretched them.  Hooked them to my metal shelving leg and pulled them with my box end wrench.  These are true springs.  The end hooks free-wheel inside.
Less tension made easy connections.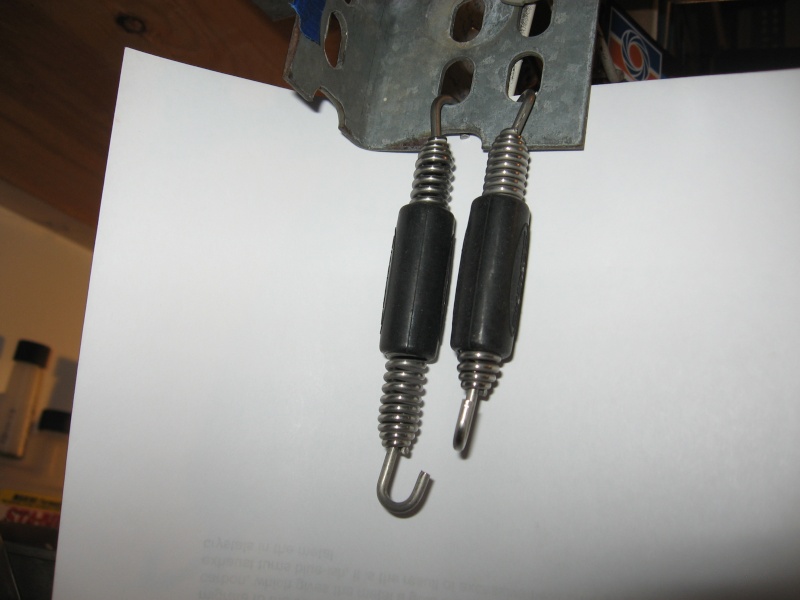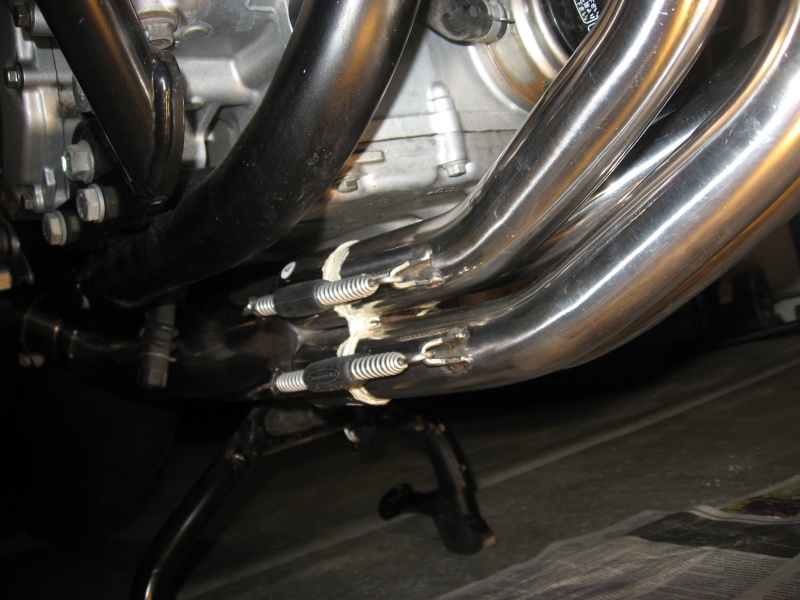 I meant to say that these springs are NOT true springs.  They don't return to their original position after being stretched.
---
Permissions in this forum:
You
cannot
reply to topics in this forum