Page 4 of 4 •

1, 2, 3, 4
First topic message reminder :Calling all Victorians (and everyone else)
Ewok and I are planning a ride to Healesville through the West Gippsland hills around 18, 19 or 20 August (sat, sun, mon)
A date will be confirmed a little later depending on who wants to come and when people might be available.
The plan is to meet others at Healesville's Beachworth Bakery for lunch then wander on to Sugarloaf Reservoir or Maroondah Reservoir which is just up the road. These locations should be convenient to Melb people.
Of course you can join us along the way for a ride up or tag along for the ride back.
Kaupy have a think about it. Its about the same distance

Who's in?
Last edited by 2wheelsagain on Tue 24 Jul 2012, 1:40 pm; edited 1 time in total (Reason for editing : Confirmed Date)
Admin




Posts

: 6283


Join date

: 2009-08-26


Age

: 53


Location

: Sale Area Vic



---
Dunno chris its just what the lady at swann asked me to do as for the dog dunno, hope it got put down so it doesnt have to put with its looney owner every again



Posts

: 1178


Join date

: 2011-08-03


Age

: 49


Location

: Merimbula , NSW



don't know about there , but over here if the damage is over a certain amount , you have to report it to the police .



Posts

: 7087


Join date

: 2011-08-19


Age

: 65


Location

: Morphett Vale Sth. Aust.



And although I love dogs that's just another reason why I wont have one. The owner has to be responsible for the dog's actions, which is not always controllable.

I pity her, the price of her dog just jumped up $1500+

_________________
2011 GSX1250FA in Candy Indy Blue



Posts

: 4006


Join date

: 2011-10-19


Age

: 54


Location

: Carrum Downs, Victoria



Doesnt it come down to making the report because of any unsuspecting injuries that may arise from the accident, via the TAC?
Three years ago, I ran over and killed, a border collie, with my CBF250. Although I didnt fall off, I did crash down hard on the seat, hurting my coccyx. I attended the local police station, and they told me as noone was hurt, there was no need to makea report to them.
The next day, I could barely lift my arms above my head, so i had quite a few trips to a chiropractor.
Now, if I had made a report to the TAC, I would have been able to claim up to $500 for treatment, although I didnt break bones etc. Hindsight is a wonderful thing, but next time(IF) it ever happened again, id be making as many reports as possible.
(And Id be stopping if any dogs rushed my bike, instead of just slowing to 20kph)
_________________
08 Bandit 1250S
Radguard
seat cowl
Carbon Fibre tank pad and fuel cap surround
Puig Race Screen
Ventura rack system
Shorter Exhaust on the WishList
[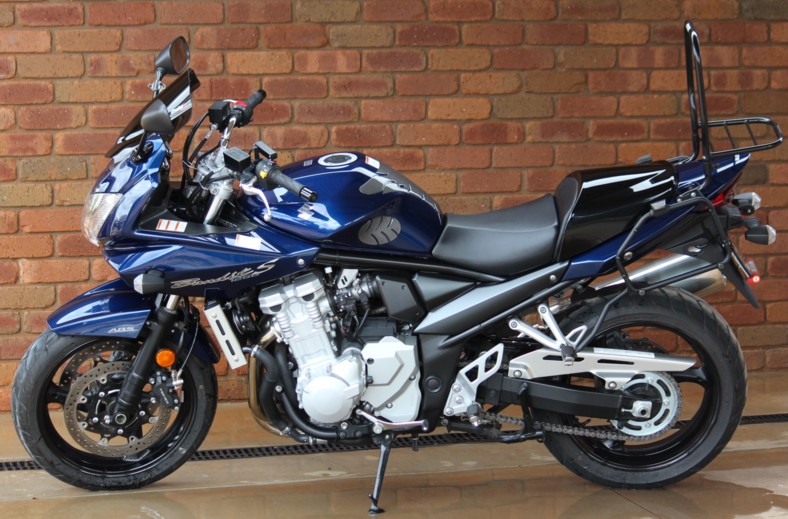 img]
http://nswbandits.forumotion.net/[/img]



Posts

: 550


Join date

: 2012-05-30



I've been over 2 labradors. cb250n & cb750f2. Never came off, but the dogs were a bit sad. I know a bloke that had a roo land in his lap on his harley. Frightened the crap out of him



Posts

: 1051


Join date

: 2011-06-22


Age

: 55



Page 4 of 4 •

1, 2, 3, 4
---
Permissions in this forum:
You
cannot
reply to topics in this forum